Dr. Michael Paterson, Gail Asper, and family have just announced that they will match, dollar-for-dollar up to $1 million of donations of money raised for the IISD Experimental Lakes Area (IISD-ELA)—the world's freshwater laboratory.
The donation was announced as part of the 50-year anniversary celebration of the ELA and will go towards establishing an endowment fund to secure the next fifty years of the site.
This increases the total funds donated by the family to $2 million.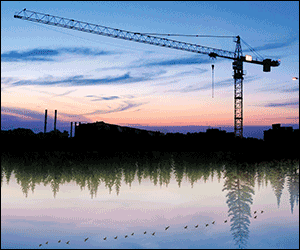 "This is an exceptionally generous gift from a family that has already shown so much public support for IISD Experimental Lakes Area, and for that we thank them greatly," said Matt McCandless, executive director, IISD Experimental Lakes Area."
"Like many Canadians, Mike, Gail, and family are proud that Canada hosts an incredibly unique research facility that, over the last 50 years, has taught us everything from what causes algal blooms to the impact of mercury, acid rain and oil spills on freshwater lakes. We hope that as we celebrate our fiftieth year, Canadians will give generously to help secure the future of fresh water."
Asper, OC OM is  a well-known philanthropist and president and a trustee of The Asper Foundation, the private charitable foundation spearheading the establishment of the $351 million Canadian Museum for Human Rights (CMHR) in Winnipeg.
"This is great news for IISD Experimental Lakes Area and what a wonderful way to mark its 50th year," said Greg Rickford, Member of the Ontario Provincial Parliament for Kenora—Rainy River and Ontario Minister of Northern Development and Mines.
"As someone who was pivotal in the transfer of the Experimental Lakes Area to IISD, I would like to thank Gail Asper and Michael Paterson for their most generous offer of a matching challenge to help ensure the important work at IISD-ELA may continue for the next 50 years. As the Member of Provincial Parliament for the Kenora-Rainy River riding and Minister of Northern Development and Mines, I look forward to working with IISD Experimental Lakes Area."
"I want to congratulate IISD Experimental Lakes Area in celebrating 50 years of ground-breaking research that has influenced so many important public policy issues on freshwater ecosystems not only here at home, but around the world," said the Honourable Rochelle Squires, Manitoba Minister of Sustainable Development."
"Having IISD Experimental Lakes Area on this pristine watershed is great a bonus for the future of Canada and the world," said Mayor Dave Canfield. "It is in the heart of North America—Kenora—where water is our future."