In a new study from the University of British Columbia (UBC), researchers have discovered a surprising new source of carbon dioxide (CO2) emissions—bicarbonates hidden...
Using a small and inexpensive biosensor, researchers at the University of British Columbia (UBC) have developed a novel low-cost technique that quickly and accurately...
The Regional District of Central Kootenay (RDCK) and Corix Water Products have completed the installation of water meters for customers on the Balfour Water...
The City of St. Catherines, Ontario will use $125,000 in funding from the Federation of Canadian Municipalities' (FCM) climate change staff grants initiative, funded...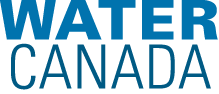 Water Canada is an influencer, a networker, and a newsmaker. Our editors and researchers know the industry and the people implementing plans and projects on the frontlines. Thousands of readers turn to us for exclusive, insightful content that speaks to Canada's water expertise, connects decision-makers, and promotes better water management and stewardship.
Water Canada began its life as Water Treatment Dealer in 2001, later changing its name to Canadian Water Treatment. Our fiftieth issue saw the debut of Water Canada: The Complete Water Magazine. The publication continues to be a trusted and reliable source for more than 35,000 professionals who follow Water Canada in print and online. Just ask our readers.
Coastal communities like Homer, Alaska, are losing ground when it comes to planning for climate change even as they're already seeing its effects, according...
The Mining Association of Canada (MAC) is introducing a new standard, the Water Stewardship Protocol, as part of its Towards Sustainable Mining® (TSM) initiative. This Protocol will play...
Kitchener, Ontario-based EMAGIN has teamed-up with Black & Veatch to support UK water companies with advanced operational intelligence, allied to enhanced asset management, and...
The International Water Association (IWA) and the Inter-American Development Bank (IDB) have launched the AquaRating Community of Practice for water professionals throughout the world. The AquaRating Community of Practice is aimed at...