Ottawa - First Nations, with support from the Government of Canada, continue to make significant progress in ending long-term drinking water advisories on reserves...
Hamilton, ON – Following the discovery and immediate repair of a hole in a combined sewer pipe spilling into a storm sewer pipe that...
Gatineau, QC - The Honourable Steven Guilbeault, Minister of Environment and Climate Change and Minister responsible for Parks Canada, along with the Honourable Dana...
Charlottetown, PEI - Canada's wildlife and its habitat are in crisis. The future of all living things depends on actions taken now. Efforts to...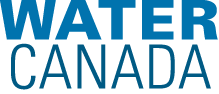 Water Canada is an influencer, a networker, and a newsmaker. Our editors and researchers know the industry and the people implementing plans and projects on the frontlines. Thousands of readers turn to us for exclusive, insightful content that speaks to Canada's water expertise, connects decision-makers, and promotes better water management and stewardship.
Water Canada began its life as Water Treatment Dealer in 2001, later changing its name to Canadian Water Treatment. Our fiftieth issue saw the debut of Water Canada: The Complete Water Magazine. The publication continues to be a trusted and reliable source for more than 35,000 professionals who follow Water Canada in print and online. Just ask our readers.
St. Peters Bay, PEI - As Canadians feel the impacts of climate change—from extreme heat and wildfires to floods and storms—this is the moment...
Geoffrey F. Bruce was a Canadian diplomat and Canadian federal public servant who believed deeply in the imperative of Canadian leadership and multilateral cooperation...
Gatineau, QC - "Canada and nearly 200 other countries have reached agreement on the Sharm el-Sheikh Implementation Plan, the next step forward for climate...
The President of the Federation of Canadian Municipalities (FCM), Taneen Rudyk, issued the following statement at the close of the United Nations climate change...