A new University of Waterloo initiative aims to shape the future of sustainability for the benefit of the environment, economy, and society. The Sustainable Futures Initiative is...
Three University of Saskatchewan (USask) researchers have been awarded $430,000 in total by the Canada Foundation for Innovation (CFI) to help purchase cutting-edge equipment...
Vancouver - Aquatic Informatics is pleased to award the latest Ripple Effect grant to Stroud Water Research Center. Ripple Effect is a software and...
Toronto, ON – Last week, Waabnoong Bemjiwang Association of First Nations (WBAFN), Gezhtoojig Employment & Training, Anishinabek Nation and Water First Education & Training...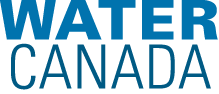 Water Canada is an influencer, a networker, and a newsmaker. Our editors and researchers know the industry and the people implementing plans and projects on the frontlines. Thousands of readers turn to us for exclusive, insightful content that speaks to Canada's water expertise, connects decision-makers, and promotes better water management and stewardship.
Water Canada began its life as Water Treatment Dealer in 2001, later changing its name to Canadian Water Treatment. Our fiftieth issue saw the debut of Water Canada: The Complete Water Magazine. The publication continues to be a trusted and reliable source for more than 35,000 professionals who follow Water Canada in print and online. Just ask our readers.
Foresight, Canada's cleantech accelerator, is proud to announce a historic international partnership with Water Alliance, an established global cluster located in Leeuwarden, Netherlands. Their new...
Copenhagen, Denmark - The International Water Association's World Water Congress & Exhibition, underway in Copenhagen, Denmark, has hosted a High-Level Summit, connecting leading figures...