To position the City of Portage la Prairie for future growth, the Manitoba government is investing in the expansion of the city's water treatment...
Vancouver - Through a strategic partnership with SCG Flowmetrix Technical Services Inc., infinitii ai inc.) has made the first sale of its infinitii flowworks...
Winnipeg, MB - Ducks Unlimited Canada applauds the Manitoba Government's decision in designating Moswa Meadows and Fish Lake Fen as Provincially Significant Peatlands—the first...
Placentia, NL - Ken McDonald, Member of Parliament for Avalon, the Honourable Andrew Furey, Premier of Newfoundland and Labrador, the Honourable Elvis Loveless, Minister...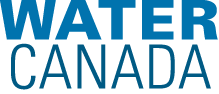 Water Canada is an influencer, a networker, and a newsmaker. Our editors and researchers know the industry and the people implementing plans and projects on the frontlines. Thousands of readers turn to us for exclusive, insightful content that speaks to Canada's water expertise, connects decision-makers, and promotes better water management and stewardship.
Water Canada began its life as Water Treatment Dealer in 2001, later changing its name to Canadian Water Treatment. Our fiftieth issue saw the debut of Water Canada: The Complete Water Magazine. The publication continues to be a trusted and reliable source for more than 35,000 professionals who follow Water Canada in print and online. Just ask our readers.
On January 16, the Honourable Dominic LeBlanc, Minister of Intergovernmental Affairs, Infrastructure and Communities, announced that Infrastructure Canada is accepting applications for new projects...
Ottawa - Environment and Climate Change Canada has presented the 27th annual edition of the Top 10 Weather Stories in Canada, which featured damaging storms,...
Ottawa, Amsterdam, and Melbourne - Undercover footage of the latest deep sea mining tests in the Pacific Ocean shows the discharge of waste directly...
Alberta – FREDsense announced this week that it is showing positive results from a pilot in Israel involving its patented FRED-Extract System. Taking a...