Ottawa - After nearly ten years of research and engineering work with Montréal-based clean-tech company, Terragon Environmental Technologies, the Canadian Coast Guard has introduced...
Ottawa – The 14th annual Water Canada Awards were presented at a Gala reception on June 8, 2023 in Ottawa as part of the Water...
Cowichan, B.C. - The Nature Trust of British Columbia (NTBC), in partnership with Cowichan Tribes, Ducks Unlimited Canada (DUC), Ministry of Water, Land and...
New Westminster, B.C. - The Honourable Harjit S. Sajjan, Minister of International Development and Minister responsible for the Pacific Economic Development Agency of Canada,...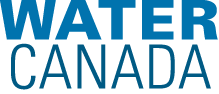 Water Canada is an influencer, a networker, and a newsmaker. Our editors and researchers know the industry and the people implementing plans and projects on the frontlines. Thousands of readers turn to us for exclusive, insightful content that speaks to Canada's water expertise, connects decision-makers, and promotes better water management and stewardship.
Water Canada began its life as Water Treatment Dealer in 2001, later changing its name to Canadian Water Treatment. Our fiftieth issue saw the debut of Water Canada: The Complete Water Magazine. The publication continues to be a trusted and reliable source for more than 35,000 professionals who follow Water Canada in print and online. Just ask our readers.
Apache Junction, AZ - Stantec has been selected to lead the water reclamation facility (WRF) expansion design for Apache Junction Sewer District (AJSD) in...
Ottawa and Washington, D.C. - The International Joint Commission (IJC) is announcing that the data mapping products, tools and models that resulted from the...