The City of Kitchener has received $49.9 Million in funding from the Government of Canada for a stormwater management system that will help protect...
Marc Miller, parliamentary secretary to the minister of crown-indigenous relations, announced funding for a project that involves renewing the City of Victoria's aging underground...
The Canadian Network of Asset Managers (CNAM) has awarded a Tereo award to the City of Waterloo, Ontario for its excellence in asset management. The City...
Bernadette Jordan, Canada's minister of rural economic development, and David Akeeagok, deputy premier of Nunavut, announced funding for a sewage lagoon rehabilitation project in...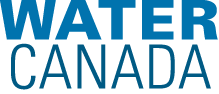 Water Canada is an influencer, a networker, and a newsmaker. Our editors and researchers know the industry and the people implementing plans and projects on the frontlines. Thousands of readers turn to us for exclusive, insightful content that speaks to Canada's water expertise, connects decision-makers, and promotes better water management and stewardship.
Water Canada began its life as Water Treatment Dealer in 2001, later changing its name to Canadian Water Treatment. Our fiftieth issue saw the debut of Water Canada: The Complete Water Magazine. The publication continues to be a trusted and reliable source for more than 35,000 professionals who follow Water Canada in print and online. Just ask our readers.
Pierre Béland has been appointed as Chair of the Canadian Section of the International Joint Commission (IJC). Merrell-Ann Phare and Henry Lickers have been appointed as Canadian...
The International Joint Commission (IJC) has announced that the appointment of Jane Corwin as the United States (U.S.) Section chair, and Robert Sisson and...