The Government of Saskatchewan concluded its 2018 invasive mussel monitoring program with no confirmed findings of invasive mussels in 121 waterbodies sampled throughout the...
Sewer service for the Swan Lake Corridor, located in the Regional District of North Okanagan (RDNO), took a major step forward as the majority...
The Government of Manitoba has increased the Manitoba Water Services Board capital budget by $2 million for 2019-20, to a total of $15.8 million,...
François-Philippe Champagne, Canada's Minister of Infrastructure and Communities, announced funding for a project to protect communities along the Bow Valley in Alberta from debris...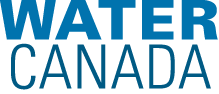 Water Canada is an influencer, a networker, and a newsmaker. Our editors and researchers know the industry and the people implementing plans and projects on the frontlines. Thousands of readers turn to us for exclusive, insightful content that speaks to Canada's water expertise, connects decision-makers, and promotes better water management and stewardship.
Water Canada began its life as Water Treatment Dealer in 2001, later changing its name to Canadian Water Treatment. Our fiftieth issue saw the debut of Water Canada: The Complete Water Magazine. The publication continues to be a trusted and reliable source for more than 35,000 professionals who follow Water Canada in print and online. Just ask our readers.
Six international organizations will receive more than $4.1 million for research projects that will help improve protocols and decision-making to minimize the environmental impacts...
Grass carp, one of four species of Asian carp, has the potential to disrupt the Great Lakes ecosystem and economy unless their spread is...
New research by a scientific collaboration, led by the USDA Forest Service, shows that more nitrogen from rain and snow is making it to...
An inter-agency team of public and private sector partners is addressing drinking water safety for oxygen depleted waters (hypoxia). NOAA's latest experimental forecast models, developed by...