Welcome to Water Canada's Top 50 Canadian Water Projects. We're shining a spotlight on some of the biggest and most innovative water projects in Canada that aim to improve the delivery of drinking water, the treatment of wastewater, and the management of stormwater.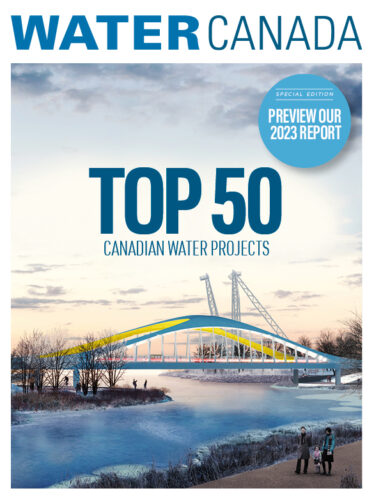 Water Canada's Top 50 Canadian Water Projects showcases some of the most significant and impressive initiatives that are tackling Canada's diverse water challenges head-on. From large-scale infrastructure programs to cutting-edge technological solutions, these projects are transforming the way we manage our water resources and ensuring that Canadians not only have access to safe, reliable, and sustainable water supplies, but are future-proofing water for generations to come. 
SHARE YOUR BIGGEST WATER PROJECTS WITH US FOR YOUR CHANCE TO BE FEATURED IN OUR 2024 TOP 50 WATER PROJECTS REPORT
Large-scale water projects must balance progress with protection while taking into consideration current needs and future challenges like population growth, climate change, and aging infrastructure. This can't be accomplished in a vacuum–instead, collaborations and partnerships are key to success. By working together, multiple stakeholders including governments, utilities, community groups, and industry partners can bring a diverse range of expertise and resources to the table, resulting in more effective and innovative solutions that contribute to the sustainability and resilience of both our water resources and our communities. 
We hope that Water Canada's Top 50 Canadian Water Projects provides a glimpse into the important work being done to manage and protect Canada's water. We are grateful to the many individuals and organizations who are driving these initiatives forward and we look forward to seeing the positive impact they will have on our communities and environment.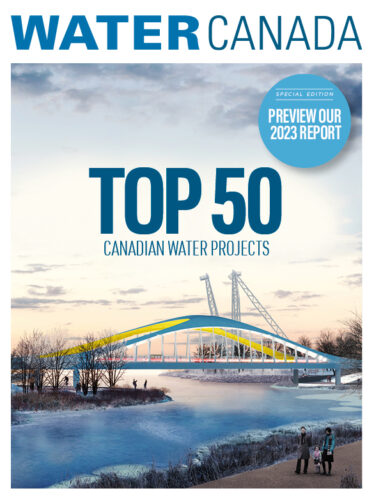 Check out our preview report and imagine your project here!