On October 10th, 2016, many homeowners in Cape Breton Regional Municipality (CBRM) were impacted by a historic storm that dropped over 225 millimetres of rain. The consequent flood of homes and property left many residents across the region vulnerable and strained to recover.
As part of the government's ongoing efforts in response to the flooding, the province will qualify for about $2.5 million in mitigation funding under the federal Disaster Financial Assistance Program. The province will work with the municipality to identify and fund key infrastructure projects that will mitigate the risk of flooding.
"The 2016 Thanksgiving Day flood was a devastating event," said Derek Mombourquette, Minister of Energy and Mines, on behalf of Chuck Porter, Minister responsible for the Emergency Management Office. "From the beginning, government's priority has been to support the residents and families as they recover from the flood."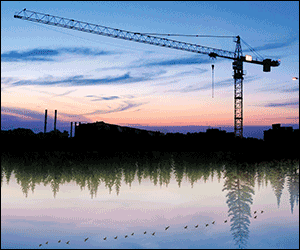 Some examples of how the province has supported those affected:
Eliminated the Disaster Financial Assistance Program maximum of $80,000 and eliminated the $1,000 deductible to ease the financial burden on homeowners.
Purchased 18 homes that were beyond repair.
Funded renovations to Brookland Elementary School in Sydney.
Leased the former Mira Road Elementary School to the Southend Community Development Association, which lost its building to the flood.
Made a $500,000 donation to the United Way of Cape Breton to provide immediate financial aid to those impacted.
Under the Flood Risk Infrastructure Investment Program, contributed $317,500 for containment and mitigation relating to the Wash Brook.
To date, over 1,100 claims have been processed and more than $15.5 million in payments have been sent to the victims.
"I am pleased that we are in the final phase of our flood response and are turning our attention to mitigation efforts," said Mombourquette. "We believe that the $2.5 million will go a long way toward helping CBRM complete major infrastructure projects that were identified in a recent flood mitigation study."