The Water Technology Acceleration Project (WaterTAP) board of directors has announced that Tanja McQueen, MBA, ICD.D, has been elected to the role of board chair, succeeding Rick VanSant, ICD.D, who remains an active director and becomes vice chair.
McQueen joined the board in 2016, drawing on experience in business leadership and organizational change with private sector, public sector, and not-for-profit roles. She is an ICD.D certified board director and has been actively engaged in WaterTAP's board as both a member and committee chair.
The board also welcomes four new directors: Helge Daebel, Paul Gibson, Rita Theil, and John Walker. Together with five incumbent directors, they will guide the organization in its mandate to promote and strengthen Ontario's water sector.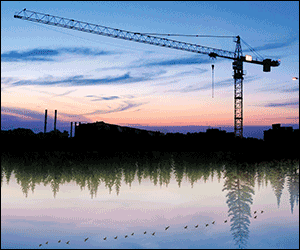 "We are delighted to welcome Helge, Paul, Rita, and John to the board," said McQueen. "They represent a broad spectrum of private and public-sector experience. They will help guide WaterTAP's mandate to connect Ontario's water technology companies to resources that accelerate their commercialization, market adoption, and growth."
Helge Daebel, Dr. sc. techn., is investment director for water at Emerald Technology Ventures—a globally active VC firm with offices in Toronto and Zurich. Over more than 15 years, Emerald has successfully invested in a number of water companies, including Ontario-based Pressure Pipe Inspection Company, which merged with Pure Technologies, was TSX listed, and is now part of Xylem (NYSE: XYL). Prior to joining Emerald, he conducted research at the Swiss Federal Institute of Aquatic Science and Technology.
Paul Gibson is a certified board director with governance and consulting experience in the private and not-for-profit sectors. He is a governor of the University of Guelph and a former Ryerson University instructor in strategic human resources, as well as an advisor on talent management, leadership succession, executive compensation, and change management.
Rita Theil, Soc.Sci, LLB, MBA, C.Dir, has more than 25 years of experience advising international public and private power, water, and energy companies with CITIbank and Dresdner Kleinwort Benson in New York and London. She is a Founder of RvB Capital Partners. Theil has advised governments, companies, and investors on privatizations, strategy, cross-border infrastructure mergers, acquisitions, and financing strategies.
John Walker has 45 years of experience in urban planning, renewable energy, power plant development, infrastructure finance and investment, business diplomacy, investment banking, and infrastructure operations in the public and private sectors. He has worked in 80 countries, and his last post was as a managing director and member of the investment committee of Kensington Capital Partners Limited.
WaterTAP Directors Erin Mahoney and John Braam have retired from the board. "We sincerely thank Rick, Erin, and John for their valuable contributions to WaterTAP's governance, and the work they have done to advance WaterTAP's strategy, profile, and results," said McQueen.
The new directors will assume their board duties immediately. Full biographies for all directors are available at www.WaterTAPontario.com.