Labatt Breweries of Canada is providing 100,000 cans of emergency drinking water for New Brunswick as part of its Canadian Disaster Relief Program. The water will go to on-the-ground responders in communities along the Saint John River in New Brunswick that have been faced with the worst flooding in decades.
Two trucks carrying cases of water that were packed in London, Ontario left Labatt's distribution centre in Mississauga on Sunday, May 13 destined to arrive in the New Brunswick Department of Transportation and Infrastructure Renewal in Hanwell, and the local fire department in Oromocto, N.B.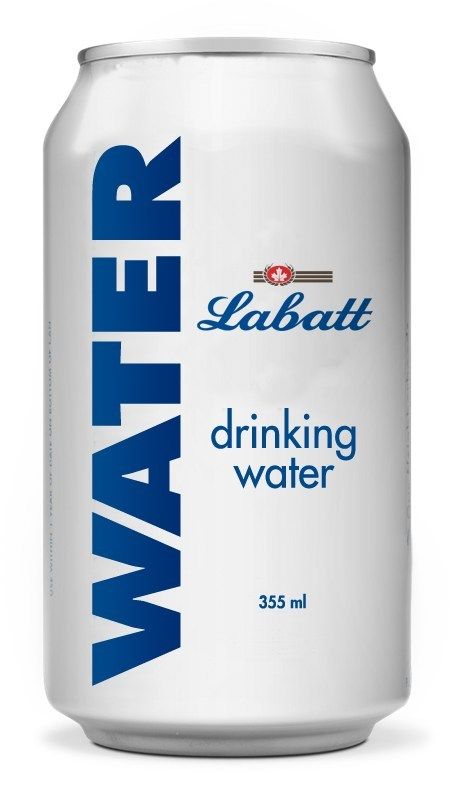 In 2012, Labatt launched its Disaster Relief Program. The company packages drinking water at its London, Ont. brewery, which has the production capacity is 4 million hectoliters, the equivalent of one billion bottles of beer a year.
In 2011, the company received a Water Efficiency Award from the Ontario Water Works Association (OWWA), for water conservation when the London brewery cut its water use to make beer by half. Global average estimates of the water footprint of beer show that it takes about 240 litres of water to produce one litre of beer.
Since 2013, Labatt has supplied more than 450,000 cans of safe drinking water to communities under emergency conditions in six provinces hit by flooding, forest and wildfires, oil spills, drought and ice storms.  This includes water donations in Fort McMurray, Alberta (wildfires), Prince Albert, Saskatchewan (oil spill), and Halifax, N.S. (drought) in 2016 and New Brunswick (ice storm) in early 2017.
Charlie Angelakos, Labatt's vice president, legal and corporate affairs, said, "The employees of Labatt in Atlantic Canada and across the country are deeply concerned for the welfare of their fellow citizens along the Saint John River.  When these unfortunate natural disasters occur, our priority is to quickly implement our Disaster Relief Program and help out wherever we can."