British Columbia Environment Minister Mary Polak and Yukon Environment Minister Pauline Frost have signed an agreement that pledges to co-operatively manage shared water in the Mackenzie River Basin, specifically the Liard River and its tributaries.
"By signing this agreement, we are strengthening our relationship with the Yukon. We will work co-operatively to ensure the health of both our environment and citizens, now and in the future. This is yet another step towards managing the shared waters in the Mackenzie River Basin," said Polak.
Through the British Columbia-Yukon Bilateral Water Management Agreement, both governments are committing to protecting the aquatic ecosystem health within the basin, as well as the interests of citizens and First Nations.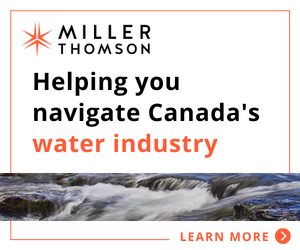 The signed agreement also recognizes and respects each jurisdiction's laws, regulations, plans, policies, and economic opportunities—and addresses issues of water consumption, flow needs, and water quality.
Minister Frost said of the agreement that, "Together with the Government of British Columbia, we have made concerted efforts to ensure all affected First Nation groups and governments are integral to this agreement and its implementation. We will work together to maintain the quality, quantity and health of our shared water for both nature and people."
This is the second bilateral water management agreement both B.C. and the Yukon have signed under the broader Mackenzie River Basin Transboundary Waters Master Agreement—a water management partnership between the federal government and Saskatchewan, Alberta, B.C., Yukon and Northwest Territories.
The Mackenzie River Transboundary Waters Master Agreement, signed in 1997, commits all jurisdictions to establish partner agreements for shared waters. To date, three of the seven agreements have been signed: Yukon and NWT signed in 2002; NWT and Alberta signed in 2015; B.C. and NWT signed in 2015. This agreement with B.C. is the last one Yukon needed in order to fulfil its commitments under the master agreement. B.C. is also working with Alberta to finalize a bilateral water management agreement.
The Mackenzie River Basin is the largest river basin in Canada covering 1.8 million square kilometres.