Photo credit: Joe Bryksa, Winnipeg Free Press.
1. National knowledge gaps on water and health
In February, Water Canada reported on new research from the School of Public Health at the University of Saskatchewan that demonstrated significant gaps in our understanding of drinking water and health outcomes in Indigenous communities across Canada.
Canada Lacks Research on Drinking Water and Indigenous Health
2. Alberta steps up
When the Alberta provincial government dropped its 2017 Budget, it reasserted its commitment to the U.N. Declaration of Rights of Indigenous Peoples (UNDRIP) through capital investments to support the "integration of regional drinking water systems with federally-supported water systems for Alberta's Indigenous communities."
Alberta 2017 Budget Includes $100M for Water on Reserves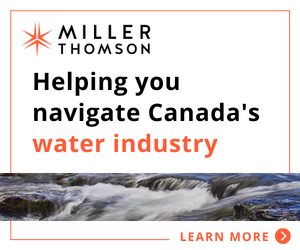 3. Peeling forward on duty to consult in N.W.T.
Heralded as a victory of democracy by Yukon First Nations and environmental groups, in December the Tr'ondëk Hwëch'in First Nation won a landmark Supreme Court case upholding a land use plan that protects the majority of the Peel Watershed in the Yukon Territory. The decision is expected to be precedent-setting for matters pertaining to First Nations treaties and to have broad impacts for Indigenous reconciliation efforts.
Supreme Court Backs Indigenous Rights in Dispute Over Peel Watershed
4. National resource needs
In December, Parliament's finance watchdog, Jean-Denis Fréchette, laid down the first comprehensive analysis of federal spending on drinking water and wastewater treatment on First Nations reserves. In it, he found that the federal government is only spending 70 per cent of what's needed to end long-term boil-water advisories on reserves to meet the federal government's promised target.
Parliament's Watchdog Delivers Assessment of Investment Needs for First Nations
5. Community-based climate monitoring
In direct response to issues identified by the National Indigenous Organizations through their engagement on the Pan-Canadian Framework on Clean Growth and Climate Change, the Minister of Indigenous Relations and Northern Affairs, Carolyn Bennett announced the government's intentions to establish an Indigenous Community-Based Climate Monitoring Program.
Feds Announce Indigenous Community-Based Climate Monitoring Program