Frost & Sullivan's 2017 Global Outlook of the Water Industry suggests that the global water market for the year 2017 is estimated to have $652.4 billion in revenue, with the municipal segment exhibiting a 3.8 per cent growth rate from 2016. The analysis also shows the industrial segment coming in slightly higher with a 5.7 per cent growth rate.
In its annual Global Outlook report, Frost & Sullivan, a private market research firm, compiled key predictions for the municipal water and wastewater segment, including increased sustainability initiatives, customer engagement, and smart water management.
Drivers for the water and wastewater market in the industrial segment include the growing demand for sustainable solutions, water reuse, and zero liquid discharge (ZLD). The municipal segment in the developed economies are highly focused on refurbishing their existing infrastructure while developing economies are aiming to achieve the sustainable development goals (SDG) of clean and sustainable water supply and sanitation through change in policies, various funding schemes and business models such as BOOT.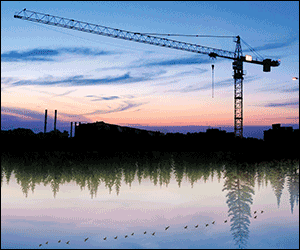 "Water-stressed countries, such as India and China, are increasingly adopting the reuse of treated wastewater for thermal power plants and industrial parks," said Frost & Sullivan senior research analyst Paul Hudson.
Key highlights of the outlook include:
A 27 per cent increase in investments at the beginning of 2017 and steady growth in the oil and gas exploration sector in North America have provided increased opportunities for process water treatment equipment and systems;
Membrane-based water and wastewater treatment systems accounted for $8.88 billion in revenue and 15.9 per cent of market share for the water and wastewater treatment equipment market, and these systems are expected to experience a high degree of growth moving forward; and
High existing demand for IoT-enabled control and monitoring systems due to these systems' abilities to improve efficiency, enable smart monitoring, and enhance sustainability.
"There continues to be significant demand for sustainable solutions to address water stress and water security issues across the globe. The need for sustainable solutions has boosted investments in energy-efficient and energy-neutral treatment systems, with membrane-based treatment systems and IoT-enabled systems leading the way," said Hudson.
2017 Global Outlook of the Water Industry is part of Frost & Sullivan's global Energy & Environment Growth Partnership Service program and is available for purchase at https://goo.gl/iPzrKY