A study at three Calgary hospitals has proven that testing wastewater for COVID-19 can help identify cases and predict outbreaks in individual high-risk facilities.
The research indicates that wastewater monitoring can provide an early warning of infection, can be used to detect variants, and in individual facilities it strongly predicts outbreaks and new cases, according to Dr. Michael Parkins, associate professor in the Cumming School of Medicine and member of the Snyder Institute for Chronic Diseases.
University of Calgary researchers from the Snyder Institute for Chronic Diseases at the Cumming School of Medicine, the Faculty of Science, Schulich School of Engineering and Advancing Canadian Wastewater Assets (ACWA) made this finding as part of their ongoing monitoring of wastewater in Calgary and area for COVID-19, in partnership with The City of Calgary and Alberta Health Services.
"Wastewater monitoring can give an early warning of infection. It is quite sensitive, can be used to detect variants, and in individual facilities it strongly predicts outbreaks and new cases," said Dr. Parkins.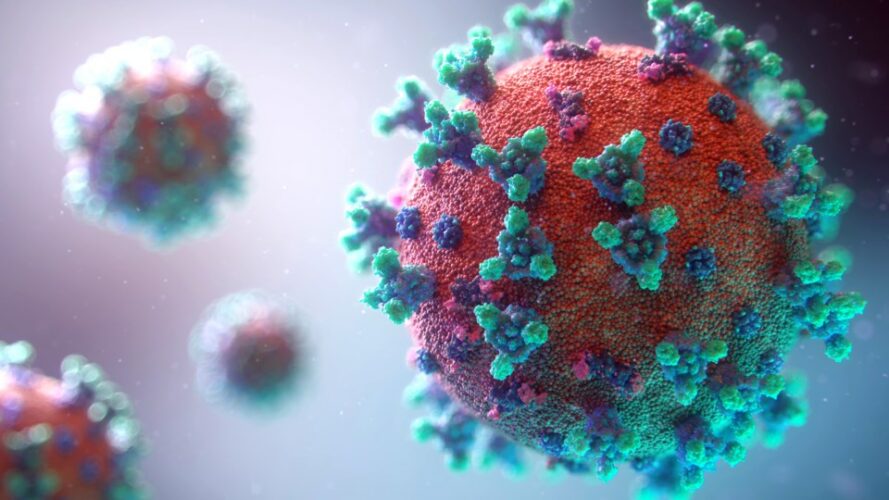 The team expected rates of SARS-CoV-2 in hospital wastewater to increase as more COVID-19 patients were admitted to the hospital, but were surprised to see the data show values spiking when hospital-acquired infections occurred.
"This shows that the bulk of traces of COVID-19 detected in wastewater corresponds to infections just prior to or at symptom onset, and it clearly shows the value of wastewater monitoring," said Dr. Parkins. "Wastewater provides a more immediate signal than the clinical case data. Hospitals were ideal for demonstrating this concept because we could compare wastewater signals to comprehensive clinical data on patients. This adds confidence for monitoring in other high-risk locations, like meat-packing plants or long-term care facilities, where wastewater monitoring can stop an outbreak before it starts."
The study, published in Water Research, provides additional proof that wastewater testing has a critical role in monitoring individual facilities as the COVID-19 pandemic seems to be waning in Canada.
"Despite recent good news, the current pandemic is not over yet," said Kevin Frankowski, executive director of ACWA, pointing to the emergence of Delta variant cases and the situation in the UK. "With fewer people getting clinically tested, some choosing not to vaccinate, and the fact there is currently no vaccination available for children under 12, wastewater monitoring will become increasingly important to give early warning of variants or new waves."
In addition to sampling twice weekly at the three hospitals, the team has been monitoring SARS-CoV-2 in seven targeted neighbourhoods, on top of Calgary's three wastewater treatment plants. Results are shared with the public in near real-time online on the Centre for Health Informatics COVID-19 Tracker.
"Wastewater testing is inherently inclusive, assessing the health of all members of society and does so at a tiny fraction of the cost of clinical testing," says Parkins. "It can revolutionize public health surveillance and monitoring."
For further information on this research, click here.