Corporate giants and water leaders gathered in Johannesburg today to discuss the findings of the annual Global Water Report published today by Carbon Disclosure Project  (the non-profit global environmental disclosure platform).
A Turning Tide: tracking corporate action on water security analyses water data from 742 of the world's largest companies including Nestlé, Burberry, and Kellogg's and finds escalating boardroom engagement in water issues. The report highlights growing accountability and performance in water management with a 40 per cent increase in disclosure since 2016 and a 193 per cent increase in the number of companies featured on the CDP Water A-List.
USA (13), Japan (12) and UK (9) are the three countries with the most companies on the water A-List.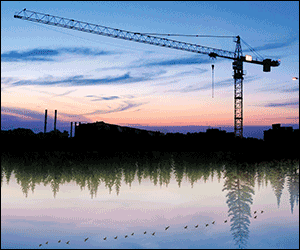 Other key findings of CDP's A Turning Tide: tracking corporate action on water security include:
Companies committed to US$23.4 billion of investment in water projects in 2017 such as desalination plants, reclaiming wastewater or improved irrigation to avoid droughts – across 1,000 projects in 91 countries.
The energy sector continues to be the biggest laggard, 101 out of the 138 energy companies asked to disclose failed to do so.
7 per cent of companies including
Nestlé, Diageo, Colgate Palmolive, are now putting a higher price on water internally to reflect its increasing business cost.
193 per cent increase in water leadership as 73 companies make the CDP Water A-List, up from 25 last year.
70 per cent of companies now report boardroom oversight on water issues.
US$23 billion committed by companies to improve water security from Afghanistan to Argentina.
A group of 53 companies (7 per cent) are establishing internal values on water that account for social and environmental costs and benefits that are often absent from pricing and decision making. The report states that when water is undervalued, the business case for action is often misunderstood or difficult to see.
Paul Simpson, CEO, CDP said, "The stakes are high as we assess corporate progress towards a water-secure world. From brand damage to disrupted supply chains, increased operating costs to constrained growth, water security is now big business and poses increasingly significant threats and opportunities to global firms. Our research shows more large corporations rising to the challenge with the number of A-List companies nearly tripling in a year and 7 per cent using internal accounting to assess the true value of water to their business. Congratulations to those organizations leading the way."
Today's report is based on data disclosed to CDP by 742 organizations in response to requests from 639 institutional investors with $69 trillion in assets. They are part of a wider pool of 2,025 organizations worth approximately US$20 trillion in market capitalization that reported on water management to CDP this year. These companies collectively withdrew 5.6 billion mega-liters of water this year, more than the volume of Lake Michigan. Thirty-four purchasing organizations with a combined annual spend of US$1 trillion also put their name to this year's disclosure requests.
In total, 4,653 companies were asked to report to CDP on their water activities in 2017, with a 46 per cent response rate. According to the G20, global water investment of US$6.4trn is required from the public and private sector to meet UN Sustainable Development Goal targets by 2030.
Companies that made this year's Water A-List include:
ACCIONA S.A
BASF SE
General Motors Company
Kellogg Company
L'Oréal
Samsung Electronics
Toyota Motor Corporation
A Turning Tide: Tracking corporate action on water security is launched today at CDP's Water Forum taking place in the India Bulls Finance Centre, Mumbai. The full report can be found at www.cdp.net/en/water.