On Monday, the B.C. government has launched an independent review of this year's unprecedented spring flooding and wildfire seasons.
"Wildfires and flooding this year devastated many areas of our province, displacing tens of thousands of people," said Premier John Horgan. "While we work hard to help the people and communities recover, we also owe it to those people to make sure we learn from the events of the past spring and summer. I'm pleased that George Abbott and Chief Maureen Chapman have agreed to lead this external review."
The review team will examine all aspects of the Province's response to the floods and wildfires of 2017 and will also engage with British Columbians. The team will deliver a report with recommendations before April 30th, 2018, that can be used to inform the 2018 spring freshet and wildfire season. The independent strategic review complements the BC Wildfire Service and Emergency Management BC evaluations of this year's operations, which are currently underway.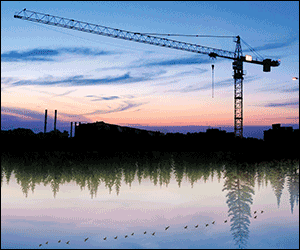 "What B.C. went through this past year was unprecedented with respect to wildfires and flooding," said Abbott. "Given the scale of these events and the enormous effort it took to deal with them, this review is an opportunity to take a closer look at what took place and how the government could enhance its response strategies."
"It's important to have an independent team look at this year's flooding and wildfire seasons with fresh eyes," said Chapman. "The goal is to learn from those experiences and improve the government's procedures for dealing with these kinds of events."
George Abbott has a long and distinguished career in public service and a wealth of local and provincial government experience. He served as minister of five different ministries from 2001 to 2012, including the Ministry of Sustainable Resource Management from 2004 to 2005.
Maureen Chapman is Hereditary Chief of the Skawahlook First Nation and participates on a number of committees with the BC Assembly of First Nations, First Nations Summit and Union of British Columbia Indian Chiefs.
The province described that the review will focus on governance aspects of the emergency management system, including statutes, regulations, policy and leadership practices. Under four criteria—Planning and Preparedness; Prevention and Mitigation; Response; and Recovery—the review's outcomes are intended to be comprehensive, exploring best practices, economic costs and benefits, asset assessments, and the like.
"The dedication and courage exhibited this year by BC Wildfire Service and Emergency Management BC staff, first responders, contractors and countless volunteers was remarkable," said Minister of Public Safety and Solicitor General Mike Farnworth. "Were it not for their professionalism and hard work, this year's events could have been much worse. We owe it to them to ensure this review better prepares our province for future events."