Saint John Water will soon begin its transitional treatment phase in anticipation of the Loch Lomond Drinking Water Treatment Facility becoming operational this summer. Beginning mid to late April, Saint John Water will begin the interim treatment of the current east side drinking water supply to adjust the pH of the water.
"This planned interim treatment aims to slowly transition the chemistry of the east water supply," said Brent McGovern, Commissioner of Saint John Water. "Early pH adjustment of the drinking water is the first incremental step in preparation for the transition to fully-treated Loch Lomond/Latimer Lake drinking water."
The transitional phase is taking into consideration the changes in water chemistry from the current drinking water to the fully-treated future drinking water quality and the impact on the system infrastructure. Treatment of the water with sodium hydroxide is the first step in this phase. The objective is to slowly adjust the existing infrastructure to the new water chemistry.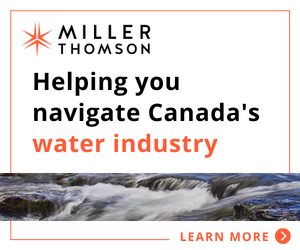 Adjusting the pH value of the water aims to reduce pipe corrosion and should have no adverse effects on copper piping. However, Saint John Water has advised property owners to be cognizant of the upcoming changes, stating that introducing changes slowly allows infrastructure a period of adjustment.
The second step in the transitional treatment phase will occur once the pH of the water rises above seven, at which time orthophosphate treatment will begin and will assist with stabilizing infrastructure.
The city has informed the public that both sodium hydroxide and orthophosphate are commonly used, food-grade drinking water additives.
While these steps are being taken to minimize any impacts, east-side water customers have been advised that there will remain the potential for changes in chlorine levels, increased iron, and discolouration of the water.
In February, Saint John Water encountered problems with residential copper piping in the city's west-side. While a conclusive investigation is pending, it was speculated to be caused by a change in the chemistry of the west-side source water after the city transitioned to a new source.