On March 26th, Guelph, Ontario's city council approved two new credit programs for the city's water and wastewater customers. The new programs will provide forgiveness on high water bills from unknown residential leaks and cost relief on wastewater charges for business customers who use or evaporate water during operation or production.
"These credit programs will help address grey areas in our existing billing policies and reduce customer billing concerns," said Wayne Galliher, division manager with Guelph's Water Services. "Now that we have Council's approval, Guelphites and local businesses will be able to take advantage of water leak forgiveness starting April 1st and sewer abatement credit as of July 1st."
The water leak forgiveness program provides residents with a one-time billing credit for a water leak or plumbing failure on the customer's property that results in an unexpectedly high water bill. The credit would be available on a one-time basis and is not retroactive. Customers must meet the program's eligibility criteria as outlined in the policy. The program will be administered through the existing water billing appeals process.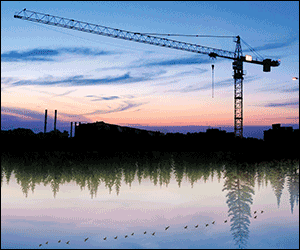 The sewer abatement credit program will provide a billing credit to Guelph industrial, commercial, and institutional customers whose processes use up or evaporate a significant amount of water, reducing wastewater treatment needs. The credit will be calculated based on the percentage of water not returned to the wastewater system, measured through meters, and paid to eligible applicants as a billing credit once per year.
The approved credit programs are supported by the findings of the billing exemptions study conducted by Water and Wastewater Services. The study included feedback from residents and the business sector, as well as a review of similar policies in comparator municipalities.
This work is part of the city's ongoing Water and Wastewater Rate Review, initiated in 2015. The rate review aims to ensure equity and fairness for all customer types through the allocation of costs for water and wastewater services received while ensuring the long-term financial sustainability of both utilities.