The Smart Prosperity Institute has released a report entitled New Solutions for Sustainable Stormwater Management in Canada. The report acts as a primer for municipalities in Canada on best practices in modernizing their stormwater infrastructure and taxation.
The report aims to provide details on an integrated approach to managing stormwater in urban spaces. Specifically, the report takes aim at current mechanisms for handling stormwater: "The current funding mechanisms in place are flawed, and the traditional infrastructure system is not cost-effective and contributes to a number of urban stormwater pollution and flooding problems."
Two primary recommendations come from the report: move to a dedicated stormwater fee and implement widespread green infrastructure.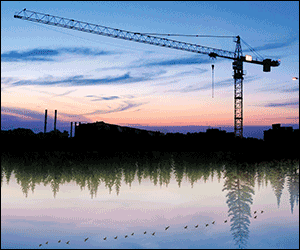 A breakdown of the essential recommendations from the report follow.
Benefits of a stormwater user fee:
Dedicated Revenue Stream—The money is not pooled and used to fund other government services.
Greater Awareness & Transparency—Provides a precise dollar value to the property owners stormwater usage; is not buried in other water costs.
Fair Assignment of Costs—not based on property value or water consumption, which are unrelated to stormwater generation on the property.
Economic Incentive—Possible incentive for consumers to lower stormwater runoff generated to reduce costs, reduces system load, reduces waste, adds value.
Local government challenges to implementation:
Public Perception—Could be mistakenly perceived as a new charge or tax. Early and clear public consultation can address the challenge.
User fee design—Proper design of the fee to maximize benefits must be the guiding principle, but will have to be balanced with local government capacity to implement the fee.
Cost shifts between stakeholders—If the fee is transferred from residential to non-residential users, it could generate much higher billing. This can be addressed by phasing in the program.
Municipalities can improve residential and business implementation of green infrastructure by offering incentives for their implementation on private land. Successful financing models cited in the report include:
Incentives for green infrastructure
Credit/discount programs
Rebates
Stormwater credit trading
Development cost charges
Public-private partnerships
The report was based on analyzing six case studies in Philadelphia, PA, Mississauga, Ont., Victoria, B.C., Kitchener, Ont., Washington, D.C., and Prince George's County, M.D.. The report concludes by outlining the implications of implementing stormwater management programs, including the fee and green infrastructure.
User fees can put stormwater funding on a more financially stable footing.
A combination of user fees with green infrastructure can provide an integrated approach for better urban stormwater management.
Approaches should be community specific.
The private sector can be an important partner.
For more, the executive report or the report in full can be viewed on this page.