The Government of Canada has determined that it will move forward on a suite of initiatives intended to ensure the country's aquaculture sector is economically successful and environmentally sustainable.
"The development of aquaculture policies that include Indigenous, scientific, and seafood producer perspectives are important steps to making sure the people working in our coastal communities have long-term opportunities in sustainable aquaculture production, and that our natural environment and wild species are not placed at risk," said Lana Popham, Minister of Agriculture of British Columbia. "I support the collaborative approach that is being adopted and the recognition that alternative technologies have a role to play in the growth of sustainable aquaculture in British Columbia."
Key initiatives identified by the government in the new approach include: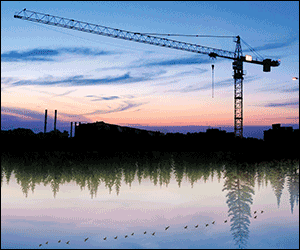 A study on the alternative technologies for aquaculture, including land and sea-based closed containment technology. The study will be conducted in partnership with Sustainable Development Technology Canada and the Province of British Columbia;
Moving towards an area-based approach to aquaculture management, including considerations relating to migration pathways for wild salmon;
Developing a framework for aquaculture risk management, based on the precautionary approach;
Creating a single comprehensive set of regulations, the General Aquaculture Regulations. This will bring more clarity for industry, stakeholders and the Canadian public about how aquaculture is managed for responsible growth in Canada.
The intent of these measures is to establish a more holistic approach to the management of aquaculture.
"Sustainable Development Technology Canada looks forward to working with the Department of Fisheries and Oceans Canada and the Province of British Columbia to deepen our understanding of new aquaculture production technologies, including sensor and data technologies, which will enhance the sustainable growth of the Canada's aquaculture industry," said Leah Lawrence, resident and CEO, Sustainable Development Technology Canada.
Earlier this year, our Government asked Canada's Chief Science Advisor, Dr. Mona Nemer to examine, by leading an expert panel, how to strengthen aquaculture science and how it informs decision-making.
The initiatives announced follow last week's meeting of the Canadian Council for Fisheries and Aquaculture Ministers (CCFAM) in St. John's, Newfoundland, where Ministers agreed to the development of a federal Aquaculture Act that will enhance sector transparency, facilitate the adoption of best practices, and provide greater consistency and certainty for industry.
"The Government of Canada is committed to making aquaculture more effective, efficient and environmentally sustainable," said Jonathan Wilkinson, Minister of Fisheries, Oceans and the Canadian Coast Guard. "Together, with Indigenous, environmental, and industry partners, we will lead the way towards a more prosperous and sustainable aquaculture industry."
The Government of Canada is committed to ensuring that Canadians can and will have confidence in the environmental sustainability of our aquaculture sector as we pursue the tremendous economic opportunity that this sector represents.