Newfoundland and Labrador has awarded a contract for a flood risk mapping study, a flood forecasting model, and a flood forecasting service for the lower Churchill River.
The contract was awarded to KGS Group for $931,000, and work is anticipated to be completed by March 31st, 2019. The information will assist in identifying areas that may be impacted by climate change as well as associated flood alert levels and flood hazard areas in the area.
"By taking steps to identify areas that could potentially be impacted by future floods and climate change, our government is taking steps to enhance the safety and security of the residents of Mud Lake and Happy Valley-Goose Bay," said Andrew Parsons, Newfoundland and Labrador's Minister of Municipal Affairs and Environment.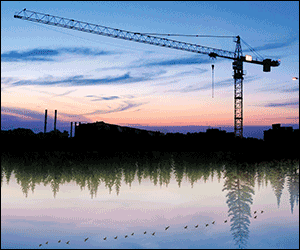 In line with the guidance provided by the independent review of the Mud Lake flooding event in May 2017, the release of this RFP for flood risk mapping builds on the February 15th, 2018, announcement of increased water and ice monitoring and the initiation of a community-based river monitoring program. The residents who have lived on the Churchill River for many years play a valuable role in incorporating local knowledge in assessing ice and water levels downstream in the Churchill River in an effort to be prepared for potential future floods. The Local River Watch Committee representing the residents of the area will continue to be updated regularly as the study progresses.
The province's 2018 budget provides an investment of $1 million to conduct flood-risk mapping and flood forecasting for Mud Lake and Happy Valley-Goose Bay. This includes an additional $200,000 to be allocated annually to obtain satellite imagery to assist in ice thickness monitoring and modelling. The river ice forecast service is intended to be operational annually from November to June and will cover both ice jam and breakup seasons. The Department of Municipal Affairs and Environment has been successfully operating a similar program in cooperation with the Town of Badger for more than a decade.