"When you look at some of the big global CEOs, what do they consider as some of the external pressures that are going to drive or change their business in a fundamental way?"
This was one of the questions that Hassaan Basit, chief administrative officer of Conservation Halton, explored during his presentation at the 2019 Latornell Conservation Symposium. The event took place from November 19-21, 2019 at the Nottawasaga Inn Resort and Conference Centre in Alliston, Ontario.
Going digital was one of the biggest external pressures that big global CEOs were facing in 2019, according to information Basit examined. This was a pressure that Conservation Halton was familiar with as well so the organization embarked on a digital transformation journey.
Part of this journey involved taking a customer-centric approach. "What we don't quite often do and take the time to do is start with customer insights," Basit said. "I think that includes internal customers and external customers. This takes a lot of time to do and it requires a culture change within an organization to do it right."
Another area that Conservation Halton focused on was developing a business strategy that supports digitization. "Our corporate strategy actually listed digital transformation as one of our five or six key priorities," Basit said. "If there are six, one of them was public safety, one of our core mandate areas. That's how important we view digital transformation. We didn't have a lot of money to throw at it but at least it was there, it had its space, and we knew that we were going to take the next two or three years to really, truly pursue this."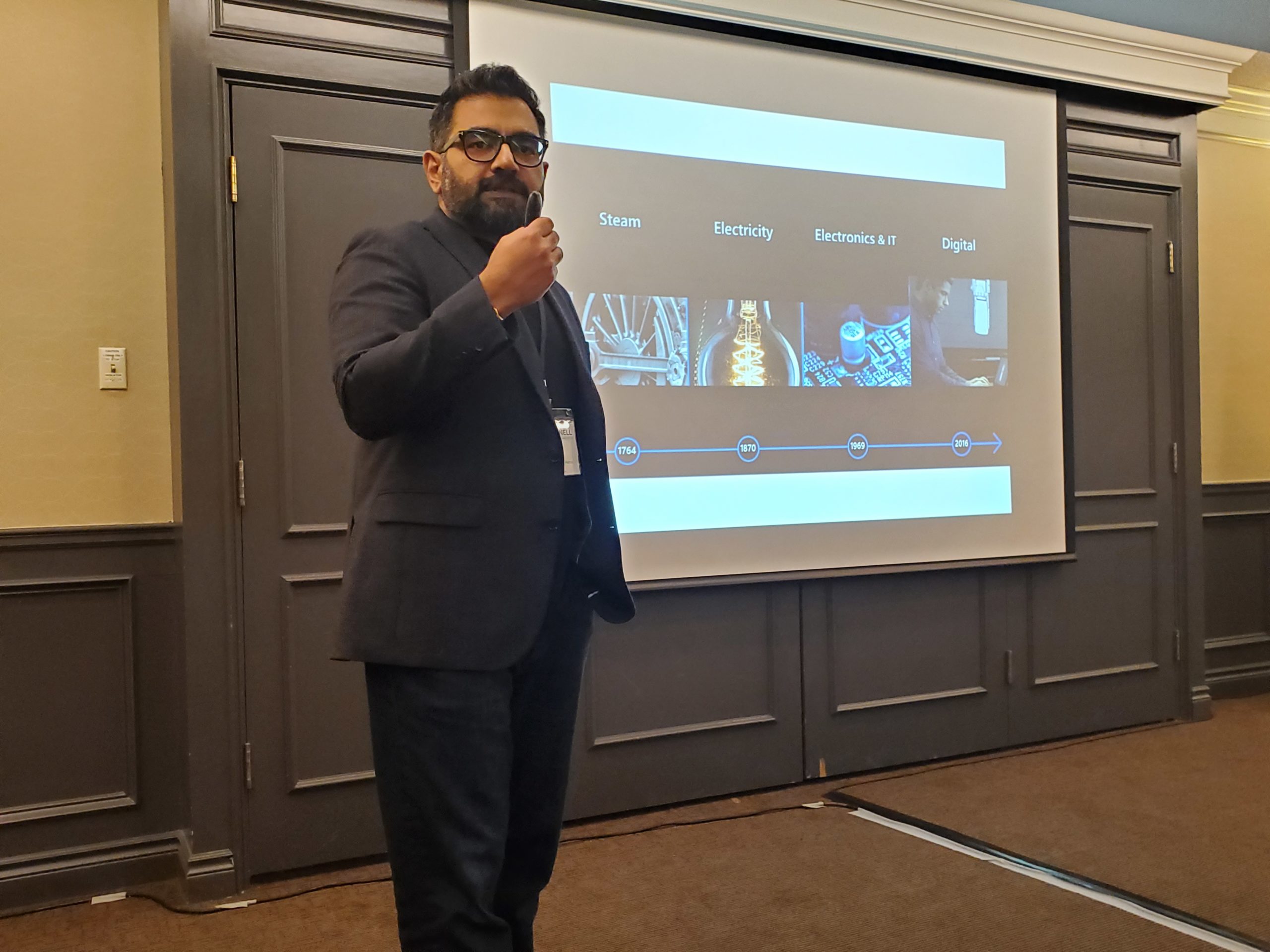 Effective technology adoption was also a focus for Conservation Halton in its digital transformation journey. The organization brought in Tata Consultancy Services (TCS)—a global provider of IT services, consulting, and business solutions—to undertake an audit of all the technologies Conservation Halton had available within the organization.
Going into the audit, Conservation Halton had a preconceived notion that it was really archaic and that it didn't have enough resources. What TCS Canada found was that Conservation Halton actually had too many technologies and licenses that it was not using. This is now an area that's being addressed by Conservation Halton.
Following his presentation, Basit invited Kaushik Chaudhuri, a senior leader from the strategic solutions unit at TCS, to provide additional insights as a strategic partner in Conservation Halton's digital transformation journey.