Families in Maple Ridge and Pitt Meadows will soon have a new facility that offers therapeutic programs for children. The child development centre, which is recovering from a flash flood that occurred in fall 2018, is receiving almost $120,000 in capital project funding through the Community Gaming Grants program. The grant will help the centre complete renovations on a new space for therapy and family support programs for children with attention deficit hyperactivity disorder, fetal alcohol syndrome, and developmental delays or disorders.
"The community has rallied around this organization and its families through the challenges they have faced as a result of last year's flash flood," said Lisa Beare, MLA for Maple Ridge-Pitt Meadows in British Columbia. "This funding will have a great impact across the region, giving Ridge Meadows a new home and a place where families and their children can count on access to important therapy and support programs. Our government is committed to working with not-for-profit organizations, like this one, that contribute to healthy, nurturing communities across the province."
The Ridge Meadows Child Development Centre provides therapy, early intervention, prevention, and respite support services for children with special needs and their families. This promotes children's healthy development, maximizes their quality of life, assists families in their role as primary caregivers, and supports full participation in community life.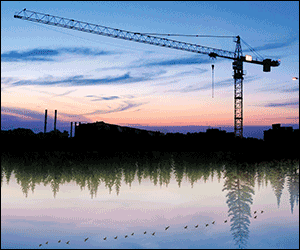 "We are grateful for the funding from the province for this capital project and are excited for the opportunities that will present themselves," said Joel Twaites, board chair of the Ridge Meadows Child Development Centre. "This funding will provide us with the continued and enhanced ability to serve the children and families of Maple Ridge, Pitt Meadows and Katzie. Thank you on behalf of the board and staff."
Ridge Meadows Child Development Centre Society is one of 63 not-for-profit organizations that received a total of $5 million in capital project grants through the Community Gaming Grants program in 2019. The capital project category was launched in the fall of 2017 to enable not-for-profit organizations to buy equipment and make renovations essential to their operations.