A light breeze from the southwest catches the sails of our Catalina 42 as we manoeuvre her bow into the wind under the direction of our skipper, Dianne.
"All right ladies, we are going to tack—this means we are going to turn the boat to the left," she hollers. "You're going to unwind that rope off the winch and keep a little bit of tension until the sail backfills. Hold it tight!" Seconds later, we are cruising into the sun.
Our interdisciplinary female crew is composed, for the most part, of sailing novices. On Lake Ontario, we are part of the world's largest simultaneous sampling of plastics in the Great Lakes Basin—one of seven teams sailing on each of the Great Lakes, including the St. Lawrence and St. Clair rivers. This event is part of a global, female-led initiative known as eXXpedition. The Great Lakes event is also supported by over 1,000 citizen scientists from both Canada and the United States who signed up to take water samples as part of a global microplastics study and to conduct beach cleanups across the Great Lakes Basin.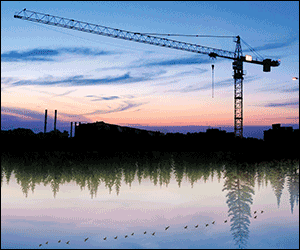 An unknown legacy of pollution
Microplastics is the term used to describe small pieces of broken-down plastic that are less than five millimetres in diameter and enter waterways via litter, wastewater, deteriorated large plastics items, and the accidental loss of industrial materials during transport. Although microplastics have been spotted in lakes and oceans since the 1970s, evidence of their impacts on fish and birds and of their prevalence in marine environments is a more recent finding.
A 2015 study from the University of Waterloo found at least half a million pieces of plastic per square kilometre in parts of the Great Lakes; and an Ontario Ministry of the Environment and Climate Change (MOECC) study found a staggering 6.7 million particles of plastic per square kilometre in Humber Bay off Toronto.
One of the key challenges with microplastics is that fish, birds, and other creatures mistake them for food. Upon ingesting them, they absorb numerous toxins, including lead, cadmium, mercury, bisphenol-A (BPA), and diethylhexyl phthalate (DEHP). At this point, the toxins have entered the food chain. Many of them have been directly linked to cancers, birth defects, immune system problems, and childhood developmental issues in humans.
Girl power
Elaine McKinnon, a neuropsychologist from Oakville, and Jennifer Pate, a filmmaker and Eco-park owner from Bayfield, Ont. spearheaded the eXXpedition Great Lakes initiative. These two women had shared a life-changing journey on a global eXXpedition plastics voyage across the Atlantic Ocean in 2014.
"When I left for the Caribbean, all I could talk about was the sailing, but when I came home, all I could talk about was the plastics," said McKinnon. The voyage (a perilous journey straight into a five-day storm that started in the Canary Islands) was the first of many global eXXpeditions that founder Emily Penn has undertaken. While capturing global data on ocean plastics, Penn has also generated a global movement—as made clear by the efforts of McKinnon and Pate, as well as the work of many of the women on my voyage.
For McKinnon, the decision to expand the eXXpedition movement into fresh water was also deeply personal. "Jenn had invited me to the premiere of her documentary on our Atlantic voyage in London, England," she said. "I had bought my tickets and was literally packing my bags to leave when I received word from my doctor that I had colon cancer."
McKinnon said that she had been experiencing symptoms and had therefore gone for tests. Given that she had already lost both her parents to cancer, she was mindful of the risks. But once the reality of her illness began to sink in, she grew even more determined to address the problem of plastics in her own backyard. (At the time of our Lake Ontario journey, McKinnon had just recovered from surgery to address the cancer.)
"The aim is that—no matter how participants can access the Great Lakes and its connecting waterways (whether it's canoeing, kayaking, stand up paddleboarding, swimming, or even just walking)—everyone can be a part of this event and a part of the solution," said Pate.
In search of solutions
In June of 2016, the federal government listed microbeads (found in personal care products) as a toxic substance, enabling a future ban on the plastic beads used in cleansers. As well, federal and provincial/state governments of Canada and the United States have launched research into the sources and effects of microplastics. But much about their prevalence, pathways, and the means to clean up our lakes is unknown.  Initiatives like the Great Lakes eXXpedition demonstrate that citizens can play an important role in filling knowledge gaps and fostering solutions.
Several of my fellow crewmates have already participated in global eXXpeditions in some way. It is clear that each of these women—who are leaders in their respective fields of aquatic toxicology, biology, food security, social activism, and art—is highly engaged in supporting one another's grassroots efforts. This supportive spirit is the cascading effect of Penn's vision for this initiative which is aimed at empowering women to take action on the plastics issue after experiencing first-hand how prolific the problem really is.
Pate says the event was designed to foster interdisciplinary partnerships and encourage the next wave of actions. She said, "In the face of what is really quite a scary issue, it is heartening to enable people to respond to it in a very positive and action-focused way. It will be very interesting to see how people continue to engage in the future."
To find out how you can get involved, visit http://exxpedition.com/
To learn about the global microplastics study, visit http://www.adventurescience.org/microplastics.html