A report from the World Economic Forum last month has provided a road map for the future of the blue economy.
Harnessing the Fourth Industrial Revolution for Water identifies challenges to water and looks for solutions in emergent technologies and their applications. The report examines how Internet of Things (IoT), virtual reality (VR), and artificial intelligence (AI) intersect with the most pressing issues in water management and looks at how they can provide new strategies to improve the health of our waters and ensure access to clean water to the world's growing and moving population.
"What the world is now experiencing can no longer be framed as 'normal'. The past can no longer be used to predict seasonal weather events and precipitation," write Dominic Waughray head of the Centre for Global Public Good, WEF, and Usha Rao-Monari, senior adviser, Blackstone Group in the foreword to the report. "Digital technologies, such as connected devices (IoT), predictive analytics and artificial intelligence, are emerging as powerful tools in achieving sustainable, resilient, and equitable access to water."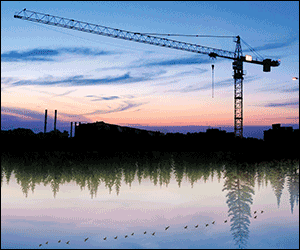 The report frames five water-related challenges and provides new applications that can help deliver solutions.
Obtaining a complete, current and accessible picture of water supply and demand. Solutions include: the 2021 the Surface Water Ocean Topography




mission (SWOT); Interferometric Synthetic Aperture Radar (InSAR); and virtual sensors.

Providing access to and ensuring the quality of water, sanitation, and hygience (WASH) services. Solutions include: Remote sensors and IoT-enabled monitoring systems; Blockchain for recording municipal water quality; autonomous vehicles and drones to optimize transport routes.

Managing growing demand. Solutions include: Machine learning; Blockchain for peer-to-peer water trading.

Ensuring water quality. Solutions include: IoT-enabled sensors to detect water quality and AI software that continually analyzes data.

Building resilience to climate change. Solutions include: Blockchain applications that de-risk financial investment in resilient water infrastructure and remote sensing in urban areas for flood protection.
In a number of cases, the report points to work already underway that utilizes these technologies to meet the specific challenges. For instance, the report highlights the work of Xylem and the U.S. National Great Rivers Research and Education Center (NGRREC). Together, the two organizations working towards water quality monitoring for the total length of the Mississippi River.
"Combined with new forms of public-private collaboration, these technologies can support decision-makers across industry, government and civil society to balance trade-offs, identify common priorities and make smarter investment choices," said Alex Mung, head of the water initiative at WEF, in a recent interview with the publication Raconteur.
The report also calls for moving beyond business as usual in the water sector. In a similar format it highlights old modes of doing work in the blue economy and presents how these technologies and applications thereof are  providing new ways to do business. One example it points to is VR applications for water and wastewater infrastructure maintenance, saving the expense of having to technicians onsite in remote or inaccessible areas.
The full report can be found on the World Economic Forum's website.