Sustainable Development Technology Canada (SDTC) will fund fourteen new cleantech companies across Canada, including two ventures with direct impact on Canadian water resources, Sanexen Environmental Services Inc. and Semios.
Navdeep Bains, Minister of Innovation, Science and Economic Development, announced $58.6 million in funding to 14 Canadian clean technology companies.
"Our government supports the researchers, entrepreneurs and investors that make Canada a global leader in the growing clean technology market," said Minister Bains. "These are the people who are creating the next wave of good, well-paying jobs for Canadians while protecting our clean air, water and food for generations to come."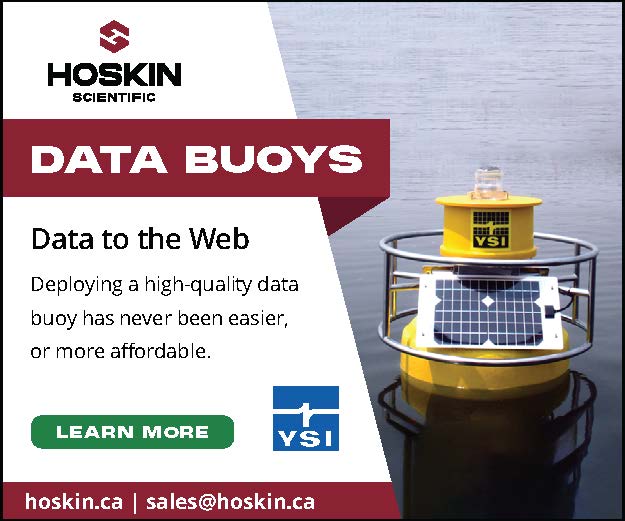 Montreal's Sanexen will direct its $1 million in funding to demonstrate the next generation of trenchless structural cured in-place pipe (CIPP) technology for water main applications. With the SDTC support, Sanexen aims to build on its original Aqua-Pipe® technology.
"At Sanexen, we believe that innovation in water technology will play an essential role in minimizing the costs and maximizing the efficiency of the much needed renovations in North American water infrastructure," said Madeleine Paquin, chairman of Sanexen and president and CEO of LOGISTEC Corporation. "Our partnership with SDTC helps Canadian entrepreneurs like us accelerate the development and deployment of globally competitive clean technology solutions."

To achieve this goal, Sanexen has initiated an ambitious demonstration testing program at Cornell University. The work at Cornell University will focus on research and large-scale laboratory testing conducted at the Cornell Large-Scale Lifelines Testing Facility and will be performed in partnership with US and Canadian water utilities. Cornell has developed a protocol for large-scale testing to evaluate and quantify pipeline performance during extreme events.
"Sanexen is a great example of Canadian cleantech innovation that SDTC is proud to support," said said Leah Lawrence, President and CEO, Sustainable Development Technology Canada. "By thinking outside of the box to find a more cost-effective way to rehabilitate water mains, the company is contributing to better water conservation, all while reducing the environmental impact of their actions."
BC-based Semios will receive $9.9 million in funding from STDC in support of its big data initiative to improve crop yield while reducing the use of chemicals and water during production of tree fruit and tree nut crops.
The full list of ventures being supported can be found on the Government of Canada's website.