Yesterday, the governments of Canada and Saskatchewan agreed to a ten-year infrastructure funding plan, providing $416,334,673 for green infrastructure.
François-Philippe Champagne, Minister of Infrastructure and Communities, and Gordon Wyant, Minister Responsible for SaskBuilds, were joined by the Ralph Goodale, Minister of Public Safety and Emergency Preparedness, and Warren Kaeding, Minister of Government Relations, to announce the signing of the agreement, which will provide federal funding $896 million through the Investing in Canada.
"Long-term investments in infrastructure connect people, create good middle-class jobs and support our economy," said Minister Champage. " This new agreement with Saskatchewan will provide long-term predictable funding to meet the needs of all residents, from those living in busy city centres to remote rural towns."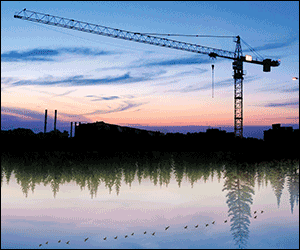 The new funding will see the federal and provincial governments make unprecedented investments in public transit, green infrastructure, recreational, cultural, and community infrastructure, as well as rural and northern communities. With cleaner water and sustainable water management being key deliverables.
"Infrastructure is the backbone of our communities and our economy," said Wyant. "Today's agreement also supports Saskatchewan's ability to ensure funding is directed where it is most needed, through the ability to pursue future flexibility within and between funding streams."
This marks the 13th and final new long-term infrastructure agreement the Government of Canada has signed with provincial and territorial partners.