Yesterday, the Prime Minister, Justin Trudeau, announced that Canada will contribute $20 million to the Global Infrastructure Hub (GI Hub) to establish Toronto as the centre of its North American operations.
"The Global Infrastructure Hub is helping deliver transformative infrastructure projects and creating good, middle class jobs around the world," said Trudeau. "Our investment will open up new ways to share Canadian expertise, connect large investors to opportunities at home and abroad, and help the GI Hub continue to develop the resilient, sustainable infrastructure that communities need worldwide."
The GI Hub brings together public and private investors to develop critical infrastructure projects. It will also help address some of the challenges to sustainable economic growth that benefits everyone, including improving the representation of women and other marginalized groups in sustainable infrastructure; narrowing a persistent global infrastructure gap concentrated in emerging markets; and strengthening infrastructure resilience to mitigate the threats posed by climate change.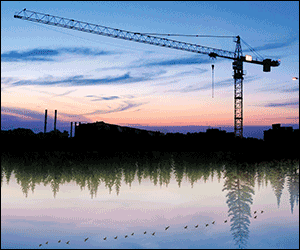 "As the International Monetary Fund recently noted, the Government of Canada's investments are helping to create jobs and growth for Canadians. Canada, along with our partners at home and around the world, has an important role to play in building communities and a global economy that works for everyone," said Bill Morneau, Minister of Finance. "Our investment in the Global Infrastructure Hub will help better connect governments and private investors in order to unlock capital for infrastructure—such as ports, railways and water supply systems—that will make a real difference in the lives of millions of people, while strengthening the global economy for the benefit of all."
The new Toronto location will be the first Global Infrastructure Hub outside of Australia. The hub will use $5 million of the funding to establish the Global Centre for Infrastructure Excellence, underscoring Canada's commitment to foster new partnerships for development. Located at the new GI Hub Toronto location, the Global Centre for Infrastructure Excellence will focus on making sure private investments are effectively mobilized for resilient, sustainable infrastructure that benefits everyone. The GI Hub is the only organization dedicated solely to infrastructure in both developed and emerging markets.