Toronto City Council has endorsed a plan for city staff to pursue opportunities for federal and/or provincial funding to accelerate the Don River and Central Waterfront (DRCW) project so that it is completed in 2030 rather than 2038.
This $2.5 billion project aims to improve water quality in the Lower Don River, Taylor-Massey Creek, and Toronto's Inner Harbour in Lake Ontario.
"I am committed to speeding up the essential work we need to do to protect our waterways – that's why I have led the charge, with City Council's strong support, to accelerate the Don River and Central Waterfront project," said John Tory, mayor of the City of Toronto. "I'm confident that we can work with the federal and provincial governments to complete this work almost a decade earlier than planned for the good of our waterfront and our environment."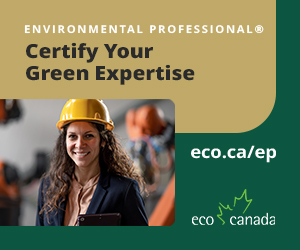 A significant component of the DRCW includes the construction of multiple large underground tanks and tunnels to capture, store, and treat combined sewer overflows (CSOs) to greatly improve the quality of these waterways. CSOs typically occur after a major rainfall or snowmelt resulting in untreated sewage and stormwater flowing into rivers and Lake Ontario.
In 1987, the International Joint Commission, guided by the Boundary Waters Treaty, identified Toronto's waterfront as one of 43 polluted "Areas of Concern" in the Great Lakes Basin. Co-funding opportunities in the proposed 2020 revised Canada-Ontario Great Lakes Agreement could commit the federal and/or provincial governments to support the acceleration of the DRCW and project implementation with the City of Toronto.
Currently, the city is solely funding the $2.5 billion project. Construction began last fall and is scheduled for completion by 2038. To complete the project by 2030 would require $1.051 billion in provincial and/or federal funding, with the city contributing $1.022 billion. The project price would not change, but the cost-sharing between all three orders of government would allow this water improvement project to be completed eight years sooner.