The Government of Canada has announced that the Springbank Off-Stream Reservoir Project is moving forward.
"Canadians are seeing and feeling the effects of intensifying weather events that are associated with climate change," said Jonathan Wilkinson, minister of environment and climate change. "Climate change requires us to stop polluting Earth's atmosphere, but also to adapt to the impacts we've already baked in."
"Today, we're advancing almost $1.4 billion toward a new round of Disaster Mitigation and Adaptation Fund projects, while moving forward with the Springbank Off-Stream Reservoir project as part of the initial DMAF allocation," added Wilkinson. "Together, we can build a country that is resilient and inclusive, while growing our economy and creating good jobs for Canadians."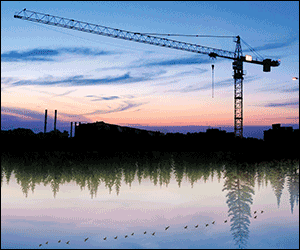 The Springbank Off-Stream Reservoir Project will see the construction of an off-stream storage reservoir in Rocky View County to divert extreme flood flow from the Elbow River to a reservoir until the flood peak has passed. The reservoir will help protect thousands of Albertans, their homes, schools, and local businesses from future floods.
"The Government of Alberta worked diligently to complete the regulatory requirements and is pleased that the federal review resulted in the approval of SR1," said Rajan Sawhney, Alberta's minister of transportation. "We also appreciate the federal funding contribution of approximately 39 per cent of SR1's total cost. Our joint commitment to this project will reduce the risk of economic and personal impacts from flooding on the Elbow River. Alberta Transportation will continue to work to advance SR1 through to completion."
"The Springbank off-Stream Reservoir offers enormous protection to our city," added Naheed K. Nenshi, mayor of Calgary. "It is an investment in Calgarians safety and security. It shows a commitment to our citizens, and protects the heart of our city, protecting Canada's economic engine for years to come."
The Government of Canada committed $168.5 million in federal funding for this project in March 2019. Before construction could begin, it was vital that a thorough, science based environmental assessment be conducted, that Indigenous groups be consulted, and that legally-binding conditions be established to safeguard the environment. With the environmental assessment and the contribution agreement signed, the project can now move forward.
Funded under the Disaster Mitigation and Adaptation Fund (DMAF), this project will aim to protect local residents from flooding and help local communities adapt to climate change.
Budget 2021 provided the DMAF with an additional $1.375 billion to support projects such as wildfire mitigation activities, rehabilitation of stormwater systems, and restoration of wetlands and shorelines.
Header image credit: Government of Alberta.