As part of Export Development Canada's (EDC) Cleantech Export Week, EDC has announced its first Cleantech Export Stars, the top three Canadian companies that have bridged the gap between domestic and international success in the cleantech industry, including Ostara Nutrient Technologies, Inc.
"The naming of our first ever Cleantech Export Stars is a great way to showcase with the amazing potential that Canadian cleantech companies can realize by thinking globally from the get go," said Carl Burlock, senior vice president, financing and international growth capital, EDC. "EDC is the largest provider of financial solutions for cleantech companies looking to export internationally and we're excited to be a part of the innovation boom happening in Canada in this sector."
EDC announced yesterday it expected to provide more than $7 billion in financial solutions for Canadian companies through 2020 during an Economic Club of Canada breakfast in Ottawa, which was attended by a who's who of the Canada's cleantech community.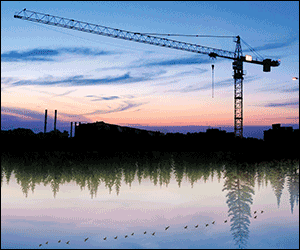 "From our perspective, Ostara's technology is the ultimate win-win solution to improve wastewater all over the world. Once we had our initial facility up and running in the United States, it didn't take long to attract interest from others in the US and abroad," said Dan Parmar, Ostara's president & chief executive officer. "Our first export project came a decade ago with a major partnership to treat wastewater in the Portland, Oregon area. Today, we have sales in North America and Europe and we're seeing more opportunities all the time."
Estimates place the value of the global cleantech market at more than US$1 trillion. In low-carbon, energy-efficient technologies alone, trade is expected to almost triple to over US$2.5 trillion by 2020.
The Cleantech Export Stars are participating in events on the state of Canadian cleantech against the backdrop of rising global demand during EDC's Cleantech Export Week.
EDC's 2017 Cleantech Export Stars are:
Hydrogenics
City: Mississauga, ON
CEO: Daryl Wilson
Hydrogenics is helping to accelerate a global "power shift" for a cleaner energy future. A worldwide leader in designing, manufacturing, building and installing industrial and commercial hydrogen generation, Hydrogenics is supplying fuel systems for trucks owned and operated by Norway's largest grocery wholesaler, and was chosen to upgrade the largest renewable hydrogen fueling facility in the United States.
Ostara Nutrient Recovery Technologies Inc.
City: Vancouver, BC
CEO: Dan Parmar
Ostara has carved a niche out of harvesting phosphorus from the sewage treatment process to make fertilizer, helping to protect precious water resources around the world. With 15 commercial installations worldwide, this truly Canadian technology is helping communities keep their water clean, and create a byproduct they can sell.
Xebec Adsorption Inc.
City: Blainville, QC
CEO: Kurt Sorschak
Xebec is a prime example of a great Canadian company with a global footprint providing carbon-reducing technologies to customers around the world. The company is a global provider of gas generation, purification, and filtration solutions. Among other things, the company has developed a state-of-the-art low-cost solution that captures 99% of digester and landfill gas to produce Renewable Natural Gas which can be used as a carbon neutral, cellulosic bio-fuel.
More information about the cleantech export stars and cleantech week is available on EDC's website.