A new application that allows public access to a variety of water resources data, including information on the quality of drinking water, was launched last week at the 2010 Clean and Safe Drinking Water Workshop in Gander, Newfoundland and Labrador.
"This portal will enhance the sharing of information with municipalities, industry, provincial and federal government departments, as well as numerous other stakeholders, and provide access to a variety of water resources geographic information," said Charlene Johnson, the province's Minister of Environment and Conservation.
The internet portal was developed with support from GeoConnections, a national partnership program which promotes on-demand access to geographic information. Other partners who contributed to this project are the City of Corner Brook, the Town of Gander, the Steady Brook Watershed Management Committee, Model Forest of Newfoundland and Labrador and Memorial University of Newfoundland. Professional geographic information systems (GIS) services were provided by a local company, Tamarack Geographic Technologies.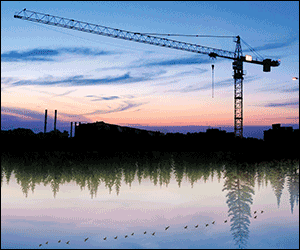 The initial version of the portal was developed in 2004. It allowed the sharing of drinking water quality data between several provincial government departments responsible for ensuring safe drinking water through the province's Multi-Barrier Strategic Action Plan. The earlier version of the portal received the 2005 ESRI Canada Award of Excellence for the Atlantic Region for innovation in GIS technology. The Newfoundland and Labrador Water Resources Portal is available here.
Minister Johnson also presented the Operator of the Year and the Volunteer Operator of the Year awards at the workshop and conference. The recipient of the 2010 Volunteer Operator of the Year Award is Dennis Penney from the Local Service District of Canning's Cove. David Brewer from the Town of Old Perlican was presented with the 2010 Operator of the Year Award.
The minister also released the annual Drinking Water Safety in Newfoundland and Labrador report for 2009. The report outlines the accomplishments and activities for 2008-09 and highlights the province's 317 designated protected water supply areas, 185 on-site training sessions provided by the department's mobile training units, and the 18,836 bacteriological samples that were collected and analyzed.