The Ontario Centre for Environmental Technology Advancement (OCETA) and XPV Capital Corporation, in collaboration with several key organizations (including Water Canada), have released a timely new report that describes how Ontario can become a global leader in the US$400 billion water industry.
Entitled The Water Opportunity for Ontario, the report suggests that by the year 2015, Ontario can be recognized as a global centre of water excellence and world-class provider of technologies, services and know-how for innovative and sustainable water solutions. To achieve this goal, new thinking is required to achieve multiple objectives around protection of the environment and public health; the development and commercialization of new water technologies and products; and the growth of existing and new businesses to create jobs and wealth for Ontario. The report recommends the establishment of a bold vision and strong leadership to make Ontario a global leader; the creation of an Ontario Water Opportunity Act ( recently announced by the Ontario government); increased collaboration amongst government, industry, academia and the public; and branding Ontario as a sustainable water leader.
Environment Minister John Gerretsen said, "Ontario's goal is to capitalize on the global market for water technology, create jobs and drive water conservation in the province. I'd like to acknowledge this report as an excellent example of how our partners are leading the way in developing the expertise we need to be leaders in water technology. I look forward to reviewing the recommendations and making progress on them with Ontario's water sector."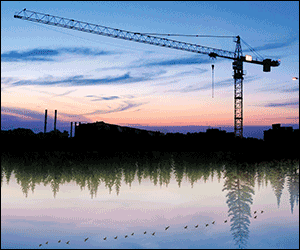 A large number of water ecosystem stakeholders and organizations contributed to the report. These included researchers from leading Ontario universities and colleges; provincial innovation and commercialization organizations; water technology and product developers; municipal and industrial water and wastewater facility operators; engineering services providers; investors and financial institutions; and non-governmental organizations.
David Henderson of XPV Capital said that "Ontario has demonstrated its ability to develop and grow successful global water technology companies. This is a solid foundation upon which to build—Ontario has the universities, the research base, the talent pool, and the big players. We now have the final ingredient for a successful water technology cluster—the significant economic drivers to push and pull new water technology."
Kevin Jones of OCETA said that "Ontario should strengthen its support for the testing and demonstration of clean water technologies—this would encourage early adoption of innovative solutions in the marketplace and support the growth of Ontario water technology companies."
To download a copy of the report, click here.