The Council of the Great Lakes Region (CGLR), thanks to funding from Environment and Climate Change Canada, has announced the launch of the first phase of the Great Lakes Plastic Cleanup initiative with founding partners Pollution Probe, the University of Toronto (U of T) Trash Team, Boating Ontario, PortsToronto, as well as collaborators EnviroPod, Water Products and Solutions-America, Poralu Marine, and Georgian Bay Forever.
Plastic debris accounts for around 80 per cent of the litter found on Great Lakes shorelines. In fact, it is estimated that a staggering 10 million kilograms of plastic enters the largest freshwater system in the world each year from Canada and the United States. It could cost more than $400 million annually to curtail plastic pollution through beach and waterway cleanups, public anti-littering campaigns, and the development and deployment of innovative capture and cleanup technologies.
"Plastic litter in the Great Lakes is a significant problem, arising in part from poor recycling. As we seek to end plastic waste by closing the loop in our economy and adopting circular solutions, this innovative project begins the task of capturing and cleaning up plastic pollution before and after it enters our lakes and rivers," said Mark Fisher, President and CEO, Council of the Great Lakes Region.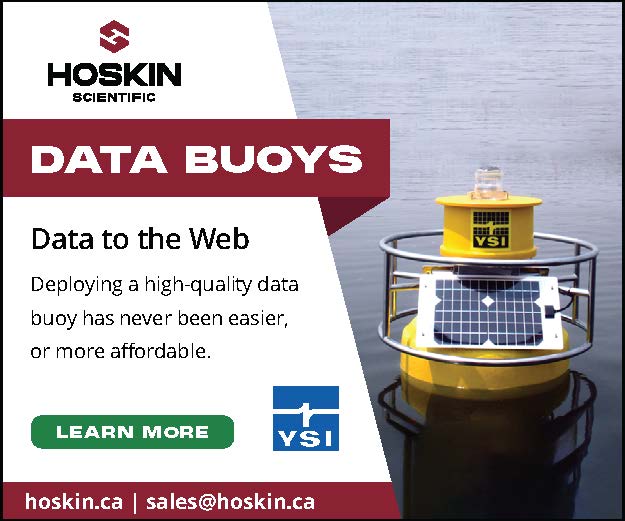 Through the Great Lakes Plastic Cleanup initiative, CGLR, working alongside its project partners, will spearhead and support the largest single deployment of two innovative technologies in the world, the Seabin and the LittaTrap, to capture and recover plastic debris along Ontario's Great Lakes shorelines.
In total, 16 Seabin devices will be installed through this of phase of the initiative, which will help researchers study plastic pollution in our waterways as well as reinforce the importance of "Reduce, Reuse, Recycle," the iconic phrase coined by Pollution Probe in the early 1970s that today has global reach and a new significance as we shift to a circular future. In addition to the installation of Seabin devices, 10 LittaTrap devices will be deployed at a select number of marinas to capture and prevent the flow of plastic and other debris from entering the lakes.
"Waste reduction has been core to Pollution Probe's mission throughout its 50-year history. We are thrilled to be working with such great partners to tackle plastic pollution in the Great Lakes head on. The Great Lakes Plastic Cleanup will have immediate impact by diverting and removing plastic pollution from the Great Lakes while contributing to the science and citizen engagement needed for long-term, enduring solutions," said Christopher Hilkene, CEO, Pollution Probe.
Participating marinas, confirmed thanks to a close collaboration with Boating Ontario, the province's leading voice for the recreational boating industry, include:
Huck's Marine & Resort, Rockport
Port Whitby Marina, Whitby
Trent Port Marina, Trenton
Toronto Island Marina, Toronto
Bay Port Yachting Centre, Midland
Wye Heritage Marina, Midland
Kon Tiki Marine, Gilford
Queen's Cove Marina, Victoria Harbour
Thornbury Harbour, Thornbury
Spanish Municipal Marina, Spanish
Prince Arthur's Landing, Thunder Bay
During a recent PortsToronto pilot in Toronto's Outer Harbour Marina, a partnership with student researchers from the U of T Trash Team found that two Seabins collected up to two kilograms of litter per day, and captured a wide array of plastic, including microplastics. The LittaTrap is no less capable, with a design that allows it to capture and retain 100 per cent of plastic and other debris larger than 5mm carried in stormwater.
The U of T Trash Team will again lead the analysis as part of the Great Lakes Plastic Cleanup, auditing the captured litter to produce valuable information on the sources and accumulation of plastic pollution in local freshwater ecosystems.
"Today there is no doubt that plastic pollution is ubiquitous across the Great Lakes. In our laboratory, we see plastic pollution in every sample of surface water, drinking water, and fish taken from the Great Lakes region. This project will increase awareness through community science, and aims to create a long-term dataset that can inform future policies," said Chelsea Rochman, Co-Founder of the U of T Trash Team and Assistant Professor in Ecology and Evolutionary Biology at University of Toronto.
Data collected will be used to help identify, for government, industry and civil society, what can be done to prevent plastic from reaching the lakes in the future.