The City of West Kelowna, in consultation with Interior Health, is issuing a Water Quality Advisory for the Lakeview/Rose Valley System effective immediately and until further notice, due to above normal turbidity registering at the reservoir and in the distribution network.
The seasonal breakdown of algae is causing the turbidity, which may affect the performance of the chlorine disinfection process. Increased turbidity can mean bacteria, viruses, and microorganisms can attach themselves to the suspended particles in the turbid water. These particles can interfere with disinfection by shielding the microorganisms from the chlorine.
Please note the Water Quality Advisory for the Sunnyside/Pritchard System also remains in effect. The West Kelowna Estates and Powers Creek Water Systems are not on any Water Quality Advisories.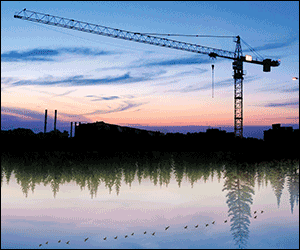 A safe source of water is available at the bulk filling station at Shannon Lake and Asquith Roads. Customers can use the station free throughout the duration of the Water Quality Advisory. In keeping with COVID-19 guidelines, crews installed a touch free system for filling bottles at the station.
The bulk filling station receives water via the state-of-the-art Powers Creek Water Filtration Plant. The City is building a similar, high-capacity plant for the West Kelowna Estates, Sunnyside/Pritchard, and Lakeview/Rose Valley Systems. Once the new Rose Valley Water Treatment Plant serves these systems, the treatment process will filter away the turbidity. Crews have broken ground on the plant site and anticipate commissioning the facility in summer 2022.
The Water Quality Advisory will remain in effect until further notice.