Yesterday, The Gordon Foundation, World Wildlife Fund Canada, the Atlantic Water Network, and Royal Bank of Canada presented the blockchain integrated Atlantic DataStream, a major step forward in delivering a common and secure platform for water quality data sharing.
"Atlantic DataStream is the missing piece of the puzzle to water-data management in Atlantic Canada," said Emma Wattie, director, Atlantic Water Monitoring Network. Wattie sees the blockchain integrated DataStream as a game changer, both for water quality data sharing and also for the long-term efforts to manage water quality. "Dozens of community-based monitoring groups have been actively collecting data for decades, and we now have a secure, user-friendly and open access hub to share this information."
"Atlantic DataStream is the missing piece if the puzzle to water-data managements. We know have a secure hub to share open-access information about freshwater health" – @ekwattie director of @atlwaternetwork #DisruptH2O pic.twitter.com/WcihSAAiK6

— DataStream (@DataStreamH2O) September 18, 2018
"There is a lot of energy and really good work happening across Canada around grassroots water monitoring," said Carolyn DuBois, program director, The Gordon Foundation. "Many of these groups, they're small—they're doing really good work, but they may lack the infrastructure for managing their data and for interpreting it."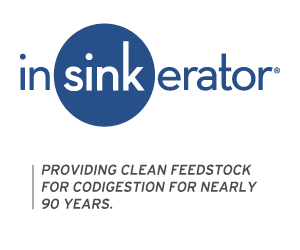 Widespread data deficiencies were among the key findings of World Wildlife Fund Canada's 2017 Watershed Reports. Two-thirds of Canada's sub-watersheds are data deficient for health indicators, preventing an informed understanding of the human impact in most watersheds.
"The watershed reports that we did showed we just don't know enough," said Megan Leslie president and CEO, World Wildlife Fund Canada. "If you don't know, you can't act, you can't fix, you can't prevent."
Both WWF-C and RBC are new participants in DataStream.
RBC came on board after the close of its ten-year RBC Blue Water Project. The end of the project "allowed us to engage with the broader ecosystem and ask where's the gap for support," said Valerie Chort, vice-president corporate citizenship, RBC, and executive director, RBC-Foundation. "We then took the time to engage with the broader ecosystem, charities, not-for-profits, municipalities, people who are on the ground and need more support—those that are interested in advancing environmental progress."
The Watershed Reports provided a similar opportunity for WWF-C. The gaps in data pinpointed by the reports allowed the organization to target projects where data was deficient. "Without this gap filled, it's hard to imagine any of our action on water would work. It's almost like it would work, because you got lucky, not because it was based on evidence," said Leslie.
After the Blue Water Project, a decisive question for RBC became: "How can we use blockchain to allow groups to track how their data is used, by whom, and unlock and democratize access to that information?" said Chort. In DataStream, RBC saw an opportunity to explore its new framework for strategic philanthropy.
"Many RBC'ers are passionate about supporting environmental initiatives," said Navi Brar, senior manager, social impact at RBC. "One of RBC directors on [the Quality Assurance, Technology & Operations Team in Wealth Management] was embedded into the WWF-C project right from the onset and was key in helping build capacity with the technology team that was responsible for building DataStream at our charitable partners (WWF and Gordon Foundation)."
DuBois sees DataStream's blockchain upgrade as a big step forward for transparency, accessibility, and uniformity in water quality data, bringing datasets stored in shoeboxes to a modern, secure platform. "Essentially what it allows is for you to verify the authenticity of data," she said. "Datasets are hashed when they enter DataStream, and the hash is stored on the ethereum blockchain, and DataStream regularly checks the dataset hash against the one stored on the decentralized ethereum blockchain."
The improved security also delivers structure and transparency. "Since we will be maintaining versions, we no longer have the ability to change our model down the line and reupload data sets. That's not how DataStream works anymore," said DuBois. After a long time weighing their options, "We made the decision to go with something called the WQX [Water Quality Exchange] standard, which was developed by the United States Environmental Protection Agency."
Transparency equals trust. Incorporating #blockchain into Atlantic DataStream means community based water monitoring groups have the best available information about the origins of data they're accessing on our platform https://t.co/zkLqBXarFN #disruptH2O #healthywaters

— DataStream (@DataStreamH2O) September 18, 2018
"We're finding that all of the scientists we're talking to that are looking at our data sets are saying that this is a very scientifically robust and still flexible way of storing our data," said DuBois.
The wider impact of the DataStream project and its blockchain technology are a missing piece of a puzzle, not only for the organizations involved, but for many water quality practitioners. "A lot of the groups I work with are strapped for time and capacity," said Wattie. "So, any way that they can be helped to have their capacity amplified is really helpful to achieving the mutual goal of having all of our water in good health."
Visit the Atlantic DataStream here.