Peterborough, Ontario's Rainmaker Worldwide today announced that it has shipped its initial Water-to-Water unit, valued at $100,000 USD, to its distributor in Jamaica. Drops Jamaica, the exclusive distributor of Rainmaker Worldwide products, has an extensive presence in Ocho Rios and has developed strategic partnerships with some of the biggest companies in the region, such as telecommunication engineering company Konnexx Services Limited.
"We are exceptionally pleased to work with our partners in Jamaica with whom we share the common objective to provide clean drinking water to those who need it most," said Michael O'Connor, president and CEO of Rainmaker Worldwide. "We believe our decentralized and cost-effective technologies are ideally suited to these acute situations of water need."
Rainmaker, in conjunction with Drops Jamaica, has established an operational hub in Jamaica, which will use the proprietary mobile unit to demonstrate the efficiency of Rainmaker's technology and deliver pure water to the residents of Jamaica affected by severe drought and an extreme shortage of clean water.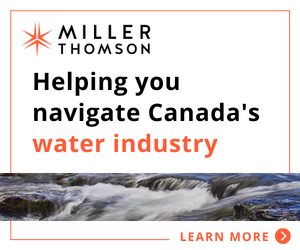 It is broadly acknowledged that the ongoing critical issues regarding water in the Caricom countries requires new approaches and solutions to meet the most basic drinking water, commercial water treatment, and agricultural needs. According to the Food and Agricultural Organization (FAO) of the United Nations: "The Caribbean accounts for seven of the world's top 36 water-stressed countries, while Barbados is in the top ten. FAO defines countries like Barbados, Antigua and Barbuda, and St. Kitts and Nevis as water-scarce, with less than 1000 metres cubed freshwater resources per capita."
Rainmaker is confident that its breakthrough Water-to-Water technology can assist in the shortage of available clean water.
"[Rainmaker]'s corporate mission encourages significant contributions to the social, economic, and environmental needs of the communities in which we operate, while creating value for our shareholders," said O'Connor. "We look forward to collaborating closely with our local team to develop a long-term strategy for the region."
Using a combination of wind-turbine technology, with its proprietary software and patented power unit, the company is able to use kinetic energy to power the reclamation of water without the use of a generator.
"We are very excited to be deploying Rainmaker's water purification and production systems in Jamaica and establishing a regional hub to serve the Caribbean countries who are experiencing water shortage issues," said Tim Bird, CEO of Drops Jamaica. "We fully expect that machines in the field will facilitate further deployments on a larger scale."