Vancouver-based Ostara Nutrient Recovery Technologies, Inc. has announced its partnership with the City of Atlanta Department of Watershed Management to install and operate a nutrient recovery facility at the R.M. Clayton Water Reclamation Center (WRC), delivered under a design-build agreement and financed through an operating lease model.
"We are very proud to partner with the City of Atlanta on this project to provide a cost effective and environmentally progressive solution to support the City's Watershed Management Wastewater Master Plan," said Dan Parmar, Ostara's president and CEO. "It's good to be part of a solution that solves operational issues, helps meet nutrient limits, and protects local waterways."
The R.M. Clayton WRC is required to meet regulatory limits on nutrient discharges. Extensive engineering review, along with onsite pilot testing, validated nutrient recovery as a solution to address the compliance concerns as outlined in the City of Atlanta's Department of Watershed Management Master Plan in 2014.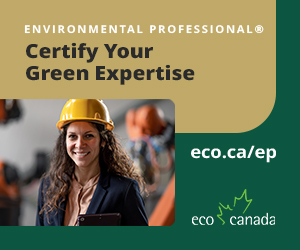 By recovering nutrients from the treatment facility's wastewater stream and converting them to continuous release fertilizer, Ostara's technology will help R.M. Clayton WRC increase operational efficiencies through struvite avoidance—a cement-like scale in pipes caused by an excess of nutrients—and also protect the local watershed from nutrient pollution.
Ostara's Pearl® process can recover 80 per cent or more of the phosphorus and up to 15 per cent of the ammonia-nitrogen from wastewater streams before they accumulate as struvite in pipes and equipment. Ostara's nutrient recovery system at the R.M. Clayton Water Reclamation Center will be a two Pearl® 2K reactor system, housed in a solar-roofed building, with an installed production capacity of around 900 tons of fertilizer per year. Through a long-term fertilizer purchase agreement, the City of Atlanta will receive revenue for every ton of fertilizer produced.
The facility will be funded utilizing a unique operating lease model where operational savings and fertilizer revenue generated from the implementation of the Pearl nutrient recovery system provides a net positive cashflow to the city. The facility will be operated by Ostara.
One of the key differences with the fertilizer produced from Ostara's process—marketed and sold as Crystal Green®—is that it will further protect waterways through its unique "Root-Activated™" mode-of-action, only releasing nutrients according to root demand and therefore significantly reducing leaching and runoff into surrounding waterways.