Manitobans will soon be able to travel to Ontario on four-lane highways and travel the Perimeter Highway without stopping as part of a $4.1-billion, multi-year infrastructure strategy, Transportation and Infrastructure Minister Doyle Piwniuk announced today.
The massive plan details more than 800 approved capital projects planned for the next five years to improve provincial highway, water control and northern airport assets throughout the province. It includes over $2.5 billion for highway infrastructure including $560 million to improve Manitoba's key trade and commerce routes grid and nearly $280 million to upgrade Winnipeg's Perimeter Highway to freeway standards. Once complete, this initiative will improve safety by adding interchanges and overpasses at all roadways and railway crossings.
"The Manitoba government continues taking concrete action to improve the safe and free flow of people and goods throughout this province," said Piwniuk. "We continue to grow Manitoba as a transportation hub that provides industry better trade access to markets and supports investment in trade-based industries."
In all, the plan itemizes:
525 highways projects including 1,862 kilometres of Manitoba highways to be upgraded
97 projects to enhance bridges and structures throughout Manitoba;
more than $115 million to upgrade PTH 5 from PTH 23 to the Trans-Canada Highway to support economic growth in the region and remove spring loading restrictions;
$40 million in upgrades to PTH 6, one of Manitoba's busiest northern highways;
$151 million for the construction of a new interchange on the South Perimeter Highway (PTH 100) at St. Anne's Road, bringing the total to three major interchange projects on the South Perimeter Highway including the project already under construction at St. Mary's Road and the planned interchange at McGillivray Boulevard;
more than $60 million to upgrade PTH 75;
more than $57 million to replace the Symington Yards overpass east of Winnipeg;
214 water-related projects including the proposed $600-million Lake Manitoba and Lake St. Martin Outlet Channels;
more than $75 million invested in northern airports including two new airport terminal buildings and approximately 150,000 square metres of runway repairs;
six major twinning projects, which will provide 71 km of newly twinned highway; and
116 culvert replacements due to the 2022 spring flood.
These investments also build on previously announced projects such as the $40-million investment to better service CentrePort and $74 million to build a northern corridor to the Port of Churchill to export  resources such as liquefied natural gas to reflect Manitoba government's goal of making Manitoba an inter-continental trade gateway, the minister noted.
An interactive map with the location and status of every project included in the strategy can be found at https://gov.mb.ca/mit/mipmap/map.html.
The strategy also extends the commitment to investing a minimum of $500 million per year in Manitoba highways until 2028, the minister noted. The plan provides the public and industry stakeholders with advance notice of the timing and location of upcoming work. It also breaks down the work into four key pillars:
renewal work – 39 per cent  of the projects upgrade or improve existing projects;
connectivity and innovation – 19 per cent of the projects connect Manitobans to essential services and is built in anticipation of emerging technology;
climate resiliency – 28 per cent of the projects improve the ability of infrastructure to withstand severe weather events over time; and
economic development – 14 per cent of projects to support future economic growth.
"Manitoba holds a unique economic position, with gateways linking our province to trade in the north, south, east and west," said Piwniuk. "The 2023 Multi-year Infrastructure Investment Strategy provides a comprehensive picture of the department's project initiatives that will build on our multimodal transportation hub and trade gateways as we continue working to ensure Manitobans have access to safe, reliable and sustainable infrastructure."
The minister added Manitoba was the first Canadian jurisdiction to offer fuel and asphalt price adjustments in 2022, recognizing the impact of fuel inflation on contractors.
Regardless of the investment category that a project falls within, highway safety and Indigenous reconciliation are considered part of the overarching lens applied to all projects, the minister said, adding the strategy supports enhanced highway connectivity and improvements to existing infrastructure around First Nation communities.
"The strong increase to investment in the highways capital program this year and over the five-year plan verifies the Manitoba government's public commitment to improving the daily movement of people to jobs and goods to market," said Chris Lorenc, president and CEO, Manitoba Heavy Construction Association. "Manitoba's economy depends heavily on the movement of imports and exports, domestically, continentally and globally. These investments are critical to our trade productivity and profile. We applaud both the establishment of a five-year plan and the investment levels it forecasts."
"The Manitoba Trucking Association welcomes this plan and looks forward to progress being made on these projects. Once completed, Manitoba's roads will be safer and more efficient for all users," said Aaron Dolyniuk, executive director, Manitoba Trucking Association. "Furthermore, these infrastructure investments will allow Manitoba's producers to move their goods to Canadian, North American and even global markets more easily, thereby improving Manitoba's economy."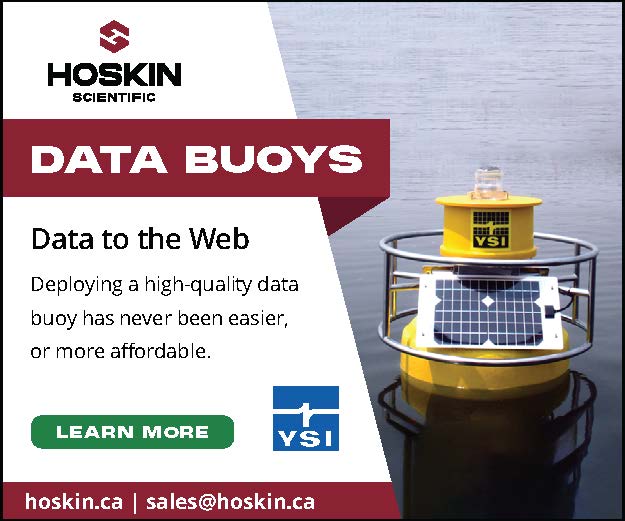 To read the 2023 Multi-year Infrastructure Investment Strategy, visit: https://gov.mb.ca/mit/myhis/index.html.