The governments of Canada and Ontario have released the final Lake Erie Action Plan.
The plan identifies more than 120 federal, provincial, and partner actions that make use of mandatory and voluntary approaches, to help achieve the goal of reducing phosphorus entering Lake Erie by 40 per cent from 2008 levels.
Actions in the plan to reduce phosphorus loads include upgrading municipal wastewater treatment and collection systems, encouraging effective techniques to keep phosphorus on farmland and out of the watershed, and improving wetland conservation. The actions are focused on the primary sources of phosphorus pollution: runoff from agricultural lands, urban centres, sewage treatment plants, and septic systems.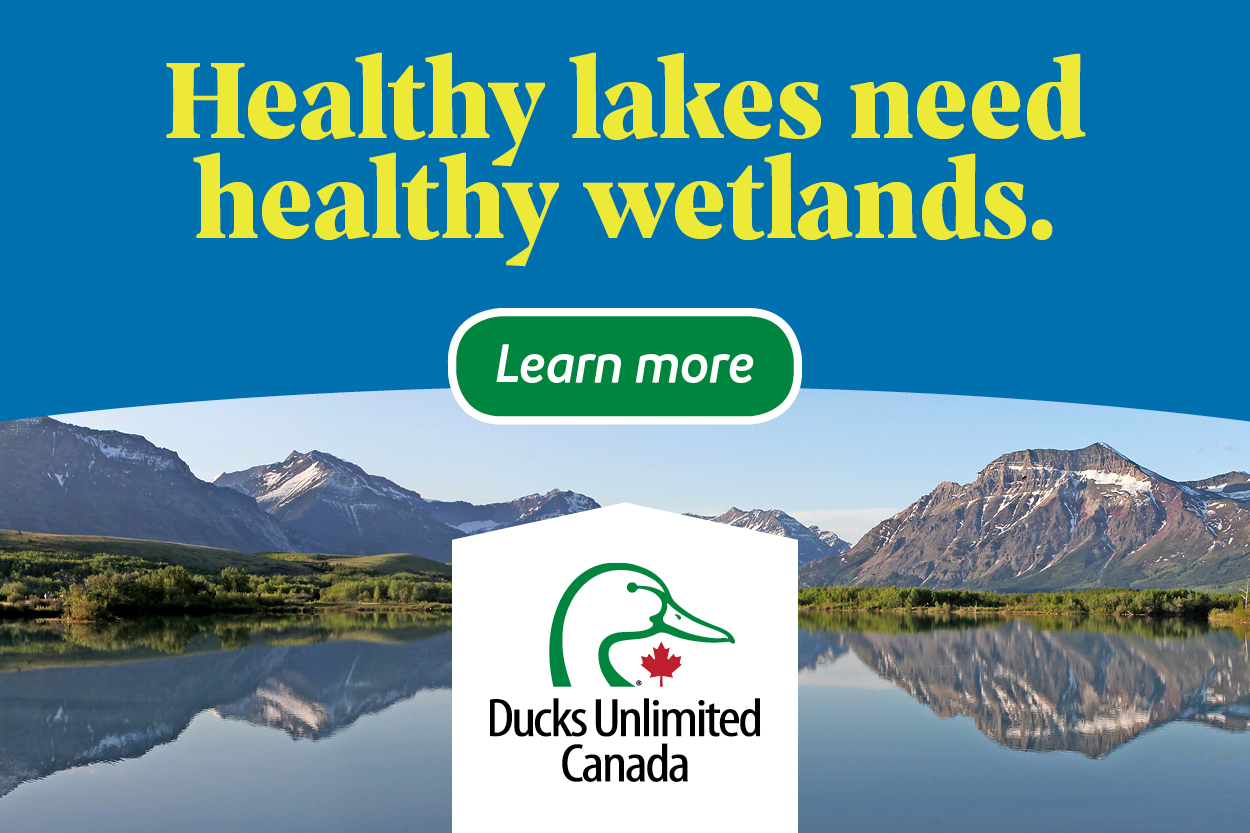 "The nine Conservation Authorities that work in the Lake Erie watershed have years of experience in tracking conditions and working with many other agencies and landowners to target efforts for improvements," said Dick Hibma, chair of Conservation Ontario. "With continuing partnerships and additional investments, the Lake Erie Action plan provides us with a window of opportunity to ramp up that work."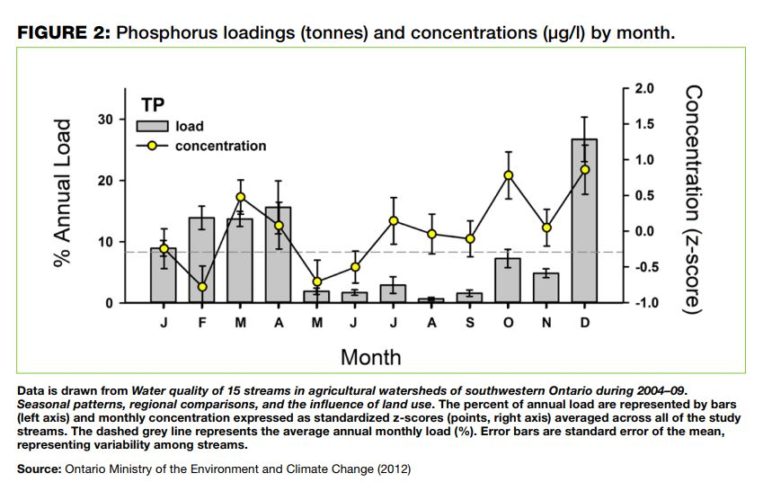 The agricultural sector also continues to be a leading partner in efforts to reduce phosphorus entering Lake Erie from agricultural land, and adopting ways to reduce their overall environmental impact.
"Canadian farmers know the value of protecting our land and water through the use of sustainable practices," said Lawrence MacAulay, Minister of Agriculture and Agri-Food. "The Government of Canada is committed to working with Ontario and the agriculture sector to protect and restore water resources through support for on-farm environment action and scientific research related to the management of phosphorus in the Lake Erie basin."
The Canada-Ontario Lake Erie Action Plan is built on five pillars of action:
Reduce phosphorus loadings.
Ensure effective policies, programs, and legislation.
Improve the knowledge base.
Educate and build awareness.
Strengthen leadership and co-ordination.
In order to make the plan a reality, the governments have recognized implementation requires a strong framework, and as such will make use of adaptive management, strong governance, and effective engagement of accountable partners.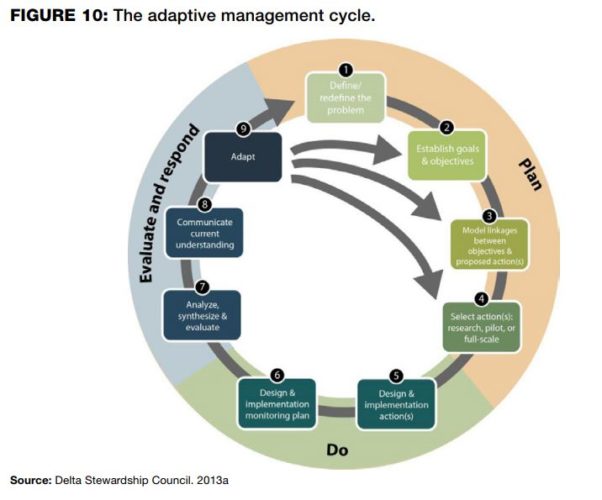 The action plan was developed following extensive public engagement and close collaboration with Indigenous communities, municipalities, agricultural organizations, conservation authorities, interest groups, and others. Canada and Ontario will continue to work in partnership with Indigenous communities within the Lake Erie basin to help implement the plan.
The Canada-Ontario Lake Erie Action Plan is an important milestone to protect the shared waters of the Great Lakes, and meets commitments under the Canada-U.S. Great Lakes Water Quality Agreement and the Canada-Ontario Agreement on Great Lakes Water Quality and Ecosystem Health. The plan also meets commitments under the Ontario Great Lakes Protection Act and Ontario's agreements with U.S. states. The plan will be reviewed and revised as needed over time to ensure continued progress towards the achievement of targets.
"It is imperative that we make every effort to respond to issues that threaten the health of the Great Lakes, and the Lake Erie Action Plan is a significant step towards ensuring that the ecosystem health of Lake Erie recovers and continues to provide all of the opportunities we've come to enjoy," said Nathalie Des Rosiers, Ontario Minister of Natural Resources and Forestry.
Building on the launch of the Canada-Ontario Lake Erie Action Plan, Ontario will improve the health of Lake Erie by funding 19 community projects in the Lake Erie Watershed. The province is providing over $430,000 to not-for-profit organizations, schools, First Nations and Métis communities and other local groups to restore and protect Lake Erie and the rivers and streams that flow into it.
The full list of projects funded in 2018 by the Great Lakes Guardian Community Fund (GLGCF) are:
Clair Region Conservation Authority, Lambton Country – St. Clair River Recovery – $25,000 to restore 8 hectares of wetlands and uplands along Hardy Creek, on the St Clair River, to help enhance habitat for at risk, reptile species, and engage local students on related issues.
ReForest London, London – $11,244 to enhance local habitat in four parks by planting almost one and a half acres of woodland in London, helping to improve water quality in the Thames River and Lake Erie.
Meesingw, Delaware Nation Council – $20,100 to provide education about environmental stewardship, cultural canoeing practices and harmful pollutants affecting the Thames River. This project will include a river clean-up canoe trip, collecting data on the health of the river and an invasive species count.
Upper Thames River Conservation Authority, London – $25,000 to help prevent phosphorous loads entering the headwaters of the Thames River by restoring parts of the riparian zone along the Medway Creek and planting native trees, shrubs, and wetland plants with the help of student volunteers.
Association for Canadian Educational Resources (ACER), Windsor – $24,025 to reduce nutrient runoff and erosion around the lake by planting 800 native trees and 200 native shrubs, with the help of Essex Region Conservation Authority and local schools, institutions, and NGOs.
Municipality of Bayham – $23,000 to install, with the Otter Valley Naturalists, 390 metres of fencing to protect 2,300 metres of bio-swale at Port Burwell Beach to help reduce erosion, protect dune species, and improve water quality within the Lake Erie watershed.
Kee-Mo-Kee Campsite of the United Church of Canada, Komoka – $20,000 to help 20 camp volunteers install 280 metres of fencing at a ravine slope in Kamoka Creek to help reduce erosion and create a pathway for animal species to cross.
Haldimand Stewardship Council, Inc, Haldimand – $25,000 to engage and encourage landowners to restore wetlands on their properties at five sites within the Lake Erie and Niagara River watersheds to improve hydrological function, water quality, species habitat, and ecosystem health. Silt fences will also be installed around wetland borders to protect against erosion.
Haldimand Stewardship Council, Inc, Haldimand – $25,000 to protect habitat and species by foresting land close to environmentally sensitive areas. In partnership with Forest Ontario, the council will plant 40,000 trees on six sites with 15-year conservation easements signed to protect the 20 hectares of land.
Brant Waterways Foundation, Brantford – $12,000 to work with volunteers, including 500 high school students, in Brantford over Earth Week 2018 to plant 4,320 trees.
Carolinian Canada Coalition, Middlesex – $25,000 to engage 140 of Middlesex's youth to restore 1.6 hectares of wetlands, create 4 hectares of grasslands, and improve 2.6 hectares of shrub thickets and woodlands in an important part of Lake Erie Drainage Basin, helping the land to clean and filter thousands of litres of agricultural runoff water.
Kettle Creek Conservation Authority, Central Elgin – $24,375 to help form the Kettle Creek Environmental Youth Corps, whose goal is to plant 4,500 native trees and shrubs, establish two hectares of tall grass prairies, and maintain 1,000 metres of hiking trails. They will also erect a viewing platform, remove three invasive species, and conduct environmental monitoring around the Kettle Creek watershed.
Catfish Creek Conservation Authority, Elgin – $25,000 to stabilize 150 metres of degraded shoreline using bank protection treatments. Twenty-five student volunteers will also plant 500 native hardwood trees and shrubs, and 10 kilograms of grass seed to create edge habitat and biodiversity.
Stewardship Oxford, Woodstock – $25,000 to excavate and enhance Brick Ponds Wetlands to improve wildlife habitat zones, public access, and water quality. They will run six hands-on events for approximately 360 students, planting 1,350 plants and 60 kiloggrams of native seed.
OPIRG, Guelph – $25,000 to restore the Speed and Eramosa river-lands to increase plant biodiversity and control invasive species, protect urban wildlife and pollinator habitat, and improve the overall health of the river systems. 
Other GLGCF projects in 2018 supporting Lake Erie and other Great Lakes communities include:
Rural Lambton Stewardship Network, Sarnia– $25,000 to remove any non-native grass or invasive species and drill plant native seed in at least 10 hectares of the wetlands in the St. Clair River connecting channel of Lake Erie. They will also restore at least 10 hectares of this area with locally grown plant species with the help of community volunteers.
Ontario Turtle Conservation Centre, Peterborough– $25,000 to help conserve Ontario's at-risk turtle species by treating, rehabilitating, and releasing injured turtles, and, releasing hatchlings raised from the eggs of deceased or injured females back into the mother's home wetland area throughout the Lake Ontario, Lake Huron, and Lake Erie watersheds.
Land Care Niagara, Niagara Regional Municipality– $25,000 to plant habitat for interior forest species, increasing native tree diversity and improving water absorption and runoff in the Lake Ontario and Lake Erie watersheds.
Toronto Zoo, Toronto– $25,000 to reduce water consumption in participating schools from several Ontario school boards and reduce stormwater runoff from school properties. Initiatives could include planting water gardens and installing low-pressure taps.