Ginette Petitpas Taylor, Minister of Health and Member of Parliament for Moncton-Riverview-Dieppe, joined Jenny Gerbasi, president of the Federation of Canadian Municipalities (FCM), to announce $20.8 million in Green Municipal Fund (GMF) grants and loans in support of seven initiatives across Atlantic Canada, including for a sludge dewatering technology.

One of the initiatives to be funded in Atlantic Canada is a change to the wastewater treatment plant in the Town of Montague, P.E.I., that will optimize the performance of the facility and create a revenue stream for the community. According to the FCM website, "An installed pumping system will divert pre-treated effluent through high-strength geotextile bags, which will passively filter the effluent and create drier and lighter weight sludge." The city will be able to generate revenue from the sludge when it has dried to class B biosolids, which will be applied to sod fields one kilometre away from the plant.
"The projects announced today (October 13) offer not just significant environmental benefits, but also very real social and economic benefits to local residents," said Gerbasi. "This is the kind of innovation the Green Municipal Fund was designed to support, and FCM is proud to see communities across Atlantic Canada showing such leadership in tackling our shared climate challenge."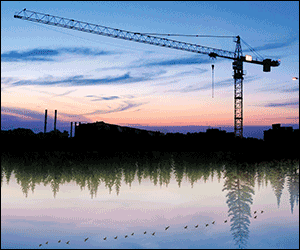 The announcement was made in Moncton where the city is constructing an energy efficient multipurpose centre on an eleven-acre remediated brownfield site in the downtown core. The facility will host an NHL size ice rink, an outdoor civic space and a public plaza. The design for the building follows Green Globe standards and is estimated that it will achieve a reduction in water use of 35 to 39 per cent.
Through these initiatives, communities are not only improving the environment around them, they are maximizing municipal resources and improving the lives of their citizens.
"These Green Municipal Fund projects across New Brunswick, and others across Atlantic Canada, demonstrate the excellent work at the municipal level to reduce greenhouse gas emissions and promote green technologies and energy efficiency," said Minister Petitpas Taylor.
The Government of Canada endowed the Federation of Canadian Municipalities with $550 million to establish the Green Municipal Fund. An additional $125 million top-up was announced in Budget 2016. The Fund supports partnerships and leveraging of both public and private-sector funding to reach higher standards of air, water and soil quality, and climate protection. To date it has funded over 1,100 municipal initiatives. More details on the recently announced Atlantic Canada projects is available on the FCM website.