François-Philippe Champagne, the minister of infrastructure and communities, announced funding for a flood protection project in Richmond, British Columbia.
The project involves upgrading approximately 4.3 kilometres of the city's dike network, including raising its height so it can withstand rising sea levels due to climate change. Five pump stations will also be upgraded to provide better drainage during flooding and divert water from the Fraser River to farms for irrigation in the dry season.
"By investing in this important flood protection project for Richmond, we are helping ensure residents and businesses are protected from the heavy personal and economic costs of extreme weather events," said Champagne. "Investing in this kind of infrastructure also creates good middle-class jobs and supports a strong economy, paving the way for a safe prosperous future for our kids and grandkids."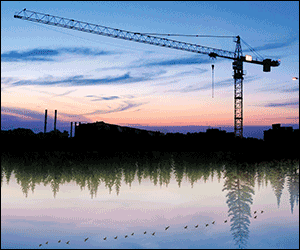 Once complete, the project will significantly reduce the risk of flooding in Richmond, protect critical infrastructure, and promote economic growth for the region.
"As an island community, flood protection is a critical priority for the City of Richmond. We are well protected today, but further improvements are necessary to address emerging threats due to climate change," said Malcolm Brodie, mayor of Richmond. "This investment from the Government of Canada will help ensure Richmond residents, businesses and infrastructure remain safe and secure."
The Government of Canada is contributing over $13.7 million to this project through the Disaster Mitigation and Adaptation Fund (DMAF). DMAF is a $2-billion, 10-year program to help communities build the infrastructure they need to better withstand natural hazards such as floods.