François-Philippe Champagne, the minister of infrastructure and communities, announced funding for a flood mitigation project in the Fraser Valley.
"Our investment in this critical dike and flood barrier project along the Fraser River will help ensure residents and businesses in Chilliwack, Shxwhá:y Village, and the Skwah First Nation are protected from the heavy personal and economic costs of extreme weather events," said Champagne. "Working together with our regional and First Nations partners, we are finding ways to keep people and their properties safe in the face of climate change while creating good middle-class jobs and supporting a strong economic future for our kids and grandkids."
The project involves constructing approximately 6 kilometres of new dikes along the Fraser River, a new flood gate structure crossing the Hope Slough, and a new drainage pump station.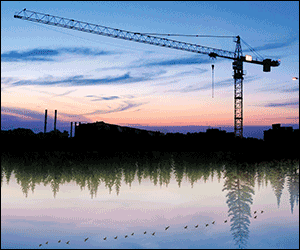 "With over 50km of dikes in Chilliwack, the city has a multi-year program to upgrade our dikes to meet the newest standard set by the province. In addition to the generous funding from the Government of Canada, the City of Chilliwack will contribute $7 million to the project," said Ken Popove, mayor of the City of Chilliwack. "This new dike will be a key part of the upgrade program and protect important infrastructure, not only within the City of Chilliwack, but also within Shxwhá:y Village and the Skwah First Nation. By working together, we are able to accomplish so much more than we would individually, while helping to positively contribute to the local economy."
Once complete, this work will significantly reduce the risk of flooding in the Skwah First Nation, Shxwhá:y Village, and the City of Chilliwack. It will also improve public safety and protect people's homes and businesses from water damage.
"In this time of reconciliation we are joining forces and working together in the spirit of cooperation to build a stronger safer community and environment, not just for ourselves but alongside our neighbours. It is the dawn of a new day where First Nations and Canadian citizens are putting their minds together to find a solution to common problems that affect all of us on this little blue planet we call home," said Chief Robert Gladstone from Shxwhá:y Village. "Climate change has affected our lands and it is up to us to protect it. Let us join hands to build a better future for tomorrow and continue growing our relationship for future generations. Shxwhá:y Village is honoured to be working together on such an important issue that strengthens our bond with the city of Chilliwack and the federal government."
"Skwah First Nation is happy to work together with our neighbouring community Shxwhá:y, with the City of Chilliwack and the Government of Canada to protect our people," said Chief Robert Combes from Skwah First Nation. "This has been a long time coming and by working together we can make all our communities safe and prosperous."
The Government of Canada is contributing $45 million to this project through the Disaster Mitigation and Adaptation Fund.