As food processing plants look to reduce their water footprints, wastewater discharge, and wastewater treatment costs, the market for water and wastewater treatment equipment is expanding, according to a new report from Frost & Sullivan.
The company's research finds that the market earned revenues of US$288.7 million in 2011 and estimates that it will reach $336.2 million in 2017.
"Rising wastewater surcharges, increasing utility costs, and expanding consumer demand for green products are some of the factors that are driving end-users to pursue on-site anaerobic treatment and energy recovery," says Frost & Sullivan research analyst Ankur Jajoo. "While lower equipment prices stoke competition among treatment companies, the growing influence of environmental regulations will create significant opportunities for equipment providers."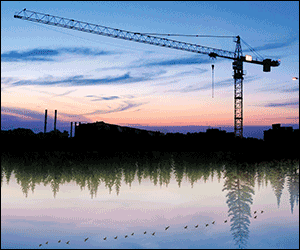 The report is based on regulatory conditions in the United States, where either the state or the federal environmental enforcement agencies require food processors to pay fines if their discharged wastewater exceeds permitted levels of toxicity. The wastewater from food and beverage plants normally contains only a few hazardous and persistent compounds regulated under the U.S. Environmental Protection Agency's Toxic Release Inventory listing. With the exception of some toxic cleaning products, the wastewater generated is organic and can be treated by conventional biological technologies.
However, a lack of regulatory insight has allowed plant processors to pay wastewater surcharges rather than implement treatment solutions. Even though large food and beverage manufacturing plants do implement technologies, many medium to small food processors prefer to pay the surcharge rather than install expensive solutions.
"Low-cost solutions that are far more cost effective to implement and maintain will help drive installation of treatment equipment," adds Jajoo. "'It will also be important to offer a solution that is technologically advanced and yet, can be retrofitted in existing processing facilities."