The tension is mounting in Britain. While Labour Party politician John McDonnell promises to renationalize public sector services, including water, due to the "scandalous" payouts to shareholders, the conversation about public versus private water services becomes even more polarized.
Proponents of private sector involvement cite efficiency gains, better management, and improved financing. Critics warn of poor service, low transparency, and increased user rates. But despite the controversy, private corporations are increasingly playing a more significant role in building, owning, and operating water services around the world.
In the past several years, municipalities across Canada, including Vancouver, Montreal, and Toronto, have proposed changes to their publicly-operated water utilities and were met with strong opposition from citizens and stakeholders. Others, including Saint John and Regina, have recently moved ahead with water infrastructure projects under public-private partnership (P3) arrangements.
The U.K. is one of the few global regions to have fully privatized its water services. Dr. Tony Balance, director of strategy and regulation at Severn Trent (one of the U.K.'s private water companies), says that "generally speaking, bills are low (average combined bills across the industry are around £1 a day) and investment is high (£150 billion has been invested since privatisation)." This has led to a 35 per cent reduction in leakage between 1995 and 2016 and a 70 per cent reduction in serious pollution incidents in the same time frame.
However, since as far back as the 1990s, U.K. water companies have been quite unpopular, garnering a bad reputation for high profits and poor performance. While initially driven by only a few companies, this image has come to represent the majority of public perception. Recent polls support returning not only water utilities to public ownership (83 per cent), but also electricity (77 per cent), gas (77 per cent) and railways (76 per cent).
The White Rock Experience
The water utility for the City of White Rock, B.C. has historically been owned and operated by the private sector, a rare exception in the Canadian water services landscape. Most recently, until 2015, the water services provider was EPCOR, an Edmonton-based water corporation. In 2013, White Rock City Council decided to investigate the possibility of acquiring the utility. This was precipitated by EPCOR's plan to conduct $11-12 million in system upgrades to comply with provincial regulations, a price tag borne primarily by residents.
Dan Bottrill, chief administration officer for the City of White Rock, shares that "in previous years, the City of White Rock has reviewed whether or not it wished to purchase the water utility, but each time there was either no political or community appetite to acquire it." However, the scale of the proposed upgrades provided the impetus to look into alternative scenarios.
After evaluating the business case, White Rock decided to move ahead with the purchase. While the upgrades were judged to be necessary no matter the ownership, the purchase would allow the municipality control over the process and recovery of costs by eliminating EPCOR's profits (a projected $428,000 in 2015 and $878,000 in 2017). After a prolonged negotiation, White Rock purchased the water utility from EPCOR in 2015 for $13.4 million.
White Rock Mayor Wayne Baldwin said, "I am very proud that Council took the bold step to move forward and acquire the water utility. Without this action, we would not be in a position to initiate the processes we have taken to improve our water quality and supply. I want to take this opportunity to thank our federal and provincial partners who awarded the city a historic first—nearly $12 million dollars in grant funding through the Clean Water and Wastewater Fund to go towards our water treatment plant, which will be up and running by March 2019."
Contracted water services: The Canmore experience
The experience of Canmore, Alta., echoes that of White Rock. Prior to the 1990s, drinking water and wastewater services were provided by the Town of Canmore. As the town grew in the mid-1990s, it began to face difficulties with water treatment, particularly with respect to recruiting and retaining qualified operators and being able to run their new facility, commissioned in 1997.
After investigating a range of options and undertaking a competitive submission process, Canmore signed a 10-year agreement with EPCOR to manage water, sewerage, and stormwater services in 1999. The agreement was renegotiated in 2010 and extended for another 10 years. In the experience of Andreas Comeau, manager of public works for the Town of Canmore, "EPCOR has been really great during emergencies." In response to events such as flooding in 2013, EPCOR has been able to mobilize quickly and maintain service levels. Having EPCOR bear the risks of emergencies and contraventions has eliminated much stress for the municipality.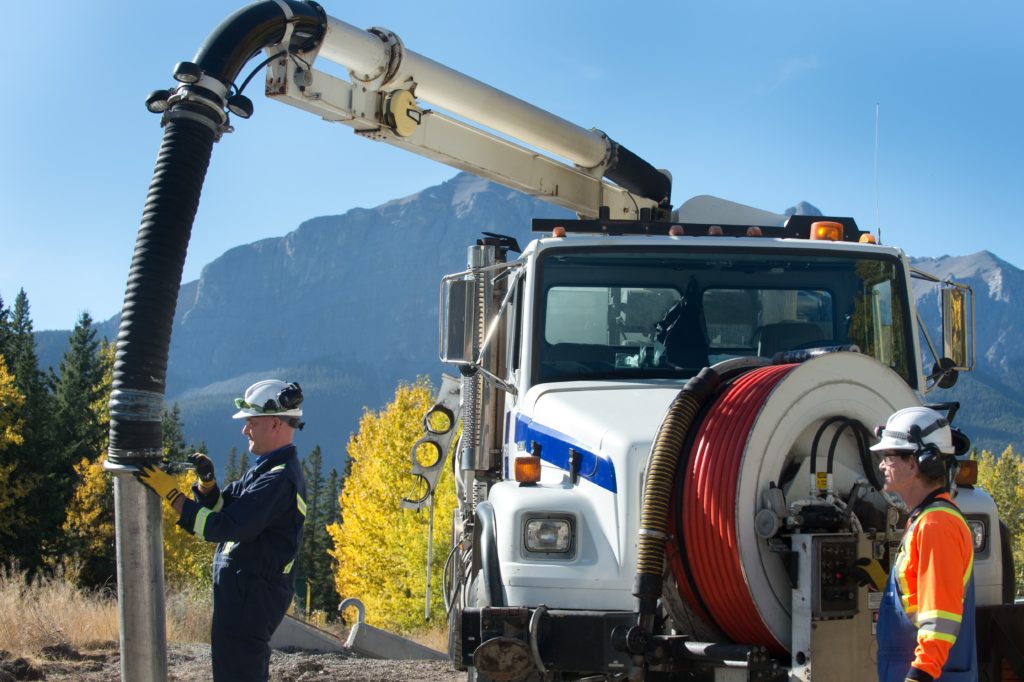 But this benefit comes at a cost. Canmore's water rates are already above the Alberta average and continue to rise. "There is a sentiment that contracted services are more efficient. This may be true, but any efficiency gains are generally kept by the contractor," said Comeau. "Going with a contracted service involves many layers of bureaucracy that need to be compensated. As a business, EPCOR needs to make their margins to provide a return to their shareholders."
As the end of their contract term approaches, Canmore will be examining all possible opportunities, particularly focusing on costs. The possibility of returning to municipal services is on the table. The main driver, as in the case of White Rock, is not public perception of private sector involvement but rather the cost borne by taxpayers. According to Comeau, "We hear from the public when they have no water. If water and wastewater systems work, most of the concerns are from fixed income users regarding rate increases."
Success stories
There are many examples of successful private sector involvement in water and wastewater utilities. EPCOR has a strong track record of more than 100 years' experience in the water sector, having built Edmonton's first treatment plant at the turn of the 20th century. Presently, EPCOR provides water, wastewater, and distribution services to more than one million people in over 85 communities and industrial sites in Western Canada (B.C., Alberta, and Saskatchewan), as well as hundreds of thousands of customers in the U.S. southwest.
EPCOR recently completed the design, build, and financing of Regina's Wastewater Treatment Plant, one of Canada's largest water infrastructure projects. This public-private partnership saved the City of Regina 19 per cent in expected capital costs and 20 per cent in project life-cycle costs. The project has enabled the city to meet more stringent provincial effluent requirements and accommodate future growth. EPCOR will operate the facility for the next 26 years. "We take a long-term operator's perspective to the operation and maintenance of water and wastewater assets," said John Elford, EPCOR's senior vice president, "focused on reliability and efficiency over time."
The stories of White Rock, Canmore, and Regina highlight the importance of well-researched and negotiated agreements, transparent cost structures, protective measures, and stakeholder consultation to ensure that water utilities reflect the needs and priorities of each community. At the end of the day, said Elford, "Every community has a choice on how they want their water system to be owned or operated." It is important to discuss and explore all options and select the appropriate fit for each community.