Yesterday, Agriculture and Agri-Food Minister, Lawrence MacAulay, announced six federal programs under the Canadian Agricultural Partnership, the largest of which invests in the sector's climate and water sustainability.
The Partnership is a $3-billion, federal-provincial-territorial agreement that will guide government investments in the sector over the next five years.
Developed with input from provincial and territorial partners, as well as industry, federal programs and activities under the Partnership will focus on three key areas: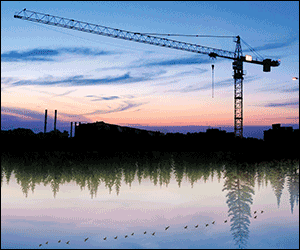 Innovative and sustainable growth of the sector ($690 million) – Enhancing the competitiveness of the sector through research, science and innovation, and adoption of innovative products and practices, with an emphasis on the environment and clean growth. The Government will help support the resiliency and sustainability of the sector, helping farmers adapt to climate change, conserve water and soil resources, and grow their businesses sustainably to meet increasing global food demand.
Growing trade and expanding markets ($297 million) – Providing core industry services, such as timely market information and sector expertise to help improve the sector's competitiveness, growth and adaptability. Advancing and defending international trade interests, as well as improving market development and market access activities to address emerging needs of the sector, and of small and medium enterprises (SME). This will help expand markets and trading opportunities for the sector.
Supporting diversity and a dynamic, evolving sector ($166.5 million) – Strengthening the sector by better reflecting the diversity of Canadian communities, enhancing collaboration across different jurisdictions through a new Regional Collaborative Partnerships Program, securing and supporting public trust in the sector, and improving client services.
These three key areas include $686.5 million over five years in federal programs, and $467 million of federally funded activities that benefit producers and processors and address priorities identified by the agricultural sector during consultations in the development of the framework.
"The Canadian Agricultural Partnership reinforces the Government of Canada's strong agenda for agriculture. These initiatives will focus on priorities such as growing trade and expanding markets, innovation and sustainable growth of the sector, and supporting diversity and a dynamic, evolving sector," said MacAulay.
Budget 2017 outlines the government's commitment to the agriculture and agri-food sector and its importance to the Canadian economy. It outlines investments inside and outside the Canadian Agricultural Partnership to benefit the agriculture and food sector. Specifically, Budget 2017 includes a strengthened focus on trade, along with investments in the areas of innovation through the $950 million, five-year, Innovation Superclusters Initiative, infrastructure, and value-added industries through the $1.2 billion Strategic Innovation Fund, which will help exploit the sector's growth potential.