Shōzō Tanaka, a 19th century Japanese conservationist, once said that "the care of rivers is not a question of rivers but of the human heart." Across the globe, watersheds and their associated ecosystems have long been subjected to competing interests. Unique forms of collaboration have been introduced to help accommodate those interests. Environment and Climate Change Canada (ECCC) is leading a study on behalf of the federal government to investigate various forms of collaboration, with a focus on the Ottawa River watershed.
The study will include an examination of the natural, cultural, heritage, and economic values associated with the Ottawa River watershed, as well as existing indicators used to assess the health of the watershed. In addition, ECCC will analyze whether and how to enhance collaboration within the Ottawa River watershed, including the potential mandate, membership, and structure of an Ottawa River Watershed Council. This analysis will consider the views and experiences of those that rely on the watershed, as well as similar watershed-scale initiatives undertaken elsewhere.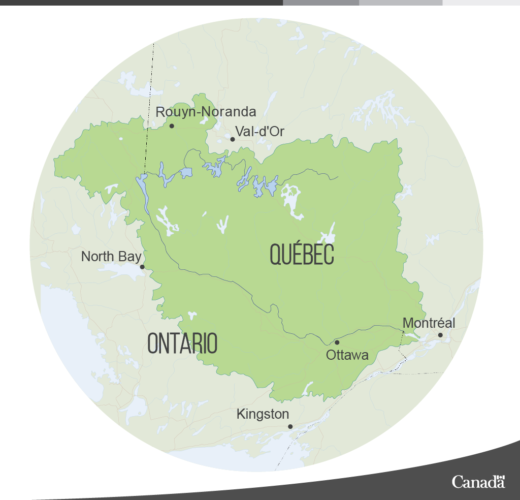 Honouring place-based solutions 
The Ottawa River has played an important role throughout the history of this country, before and after European settlement. The river was a major trade and travel corridor for Indigenous Peoples, explorers, fur traders, and loggers. A governance approach for the future of the Ottawa River watershed must respect the unique environment, economies, cultures, and histories of the river.
There are many different examples of collaborative watershed bodies, including, but not limited to, ones that are designated as watershed councils. These bodies differ in many ways, including in structure, mandate, and the activities that they carry out. For example, some watershed bodies are exclusively intergovernmental in nature, with a mandate to engage Indigenous Peoples and stakeholders through events or fora, while others are made up of representatives of Indigenous communities and key stakeholder groups.
Although the concept of Integrated Watershed Management (IWM), or Integrated Water Resources Management, has been based on the experiences of practitioners over several decades, discussions about IWM as an explicit objective have more recently been formalized by groups such as the United Nations, the Global Water Partnership, and the Organisation for Economic Co-operation and Development (OECD). Domestically, in 2016, the federal-provincial-territorial Canadian Council of Ministers of the Environment released a suite of 11 IWM principles in order to enhance the capacity of jurisdictions to develop policies and programs consistent with the IWM approach.
A call to all Canadians 
The federal government is looking for input on this study. ECCC is particularly interested in your views on how to promote collaboration within the Ottawa River watershed, including information on approaches that have or haven't worked elsewhere. In addition, in keeping with the government's priority to implement gender-based analysis plus, ECCC is keen to hear any perspectives experienced by diverse identity groups, be they a result of differences in sex, gender, race, ethnicity, religion, age, and mental or physical disability.
ECCC's broad, multi-pronged engagement approach includes an innovative online platform, PlaceSpeak, which links digital identity to geo-location. To participate, join the conversation on PlaceSpeak at http://PlaceSpeak.com/Ottawa-River, until April 27th, 2018. You can also send input or questions via email at [email protected] or mail at Office 1318, 200 boulevard sacré-coeur, Gatineau, QC, K1A 0H3.