Today, a number of environmental organizations have released a declaration that calls on the government of Canada to eliminate plastic waste in Canada by 2025, while the Canadian Plastics Industry Association (CPIA) and the Chemistry Industry Association of Canada (CIAC) announce their own industry targets.
Released by Environmental Defence, Ecology Action Centre, the David Suzuki Foundation, Canadian Environmental Law Association, and many others, the declaration asks that Canada use its G7 presidency at the coming June 8–9th summit to take meaningful action on plastic pollution.
"Currently, Canada recycles less than 11 per cent of its plastic waste," said Ashley Wallis, program manager at Environmental Defence. "The rest is left piling up in our landfills, rivers, lakes, and oceans."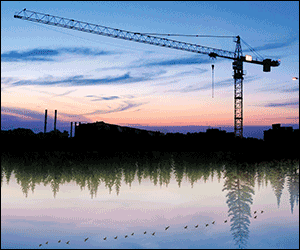 CPIA and CIAC also announced industry targets today, by which they also aspire to a commitment of a future without plastic waste.
Representing the broad plastics value chain in Canada, CPIA and CIAC and their members announced the following waste reduction targets:
A new aspirational goal of 100 per cent of plastics packaging being re-used, recycled, or recovered by 2040.
An aggressive interim goal of 100 per cent of plastics packaging being recyclable or recoverable by 2030.
"Plastics innovations are essential to increase living standards and improve overall sustainability via new products that design out waste, reduce food waste, support resource efficiency, conserve water and natural resources and reduce emissions," said Carol Hochu, president and CEO of CPIA. "But it is a waste of precious resources for plastics to be used once and then landfilled."
There is a clear discrepancy between the targets set by the industry and by environmental groups.
"Voluntary, industry-led initiatives and empty promises from manufacturers aren't going to cut it," said Environmental Defence's Wallis. "With this Declaration, we are setting a challenge to the federal government: the world is looking to Canada for leadership on plastic pollution, and we urgently need to step up. We need to see a draft strategy this fall."
CPIA and CIAC stated that their goals will require significant investment in new and upgraded infrastructure and improved packaging design and that successfully meeting their targets will also require widespread public participation in recycling and recovery programs along with changes to littering behaviour.
"Industry has a role to play in designing materials and applications for greater recovery, reuse and recyclability, but addressing the issue of plastic waste will require actions from society as a whole and from all of us as individuals," said Bob Masterson, president and CEO of CIAC.
But the 40 environmental groups backing the declaration argued that it's time for the federal Government to do more to reduce waste and promote reusability. The signatories are calling for a harmonized national plastics recycling target of at least 85 per cent by 2025.
"For too long, plastics manufacturers have been free to create as much cheap new material as they wish, without any responsibility for what happens next," said Mark Butler, policy director, Ecology Action Centre.  "By setting high national standards for recycling and use of recycled content and making manufacturers responsible for the products that they put out, we can fundamentally change the incentives in the plastics industry."