Ferrero Canada Ltd. has announced a donation of $100,000 to the City of Brantford to help restore the city's waterfront trails that were damaged during the February ice-jam flood.
On Wednesday, February 21st, 2018, the City of Brantford declared a state of emergency in response to the flood event that remained in effect until 1:50 pm on February 26th. The aggressive and unexpected surge of water caused significant infrastructure damage and downstream flooding. A staff report presented to Brantford City Council earlier this month detailed the extent of the damage to city assets, including the trails and tree canopy, specifically within Gilkison Flats and east of the Grand River that will require specialized equipment to fully restore.
"As one of the largest employers in the area, we were compelled to give back to the City and to help in the recovery efforts," said Fabrizio Secco, managing director, Ferrero Canada – Industrial Division. "As I toured the impacted areas, I was overwhelmed at the enormous task required to rebuild the trails. These are vital to our thriving community and I hope that our Ferrero donation will inspire others to give generously to these efforts."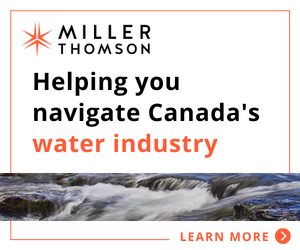 Ferrero Canada employs about 900 employees at its Brantford facility and is a significant contributor to the community and surrounding area.
"This is an incredibly generous donation by a very valued partner in our community," said Brantford Mayor Chris Friel. "We are very grateful to Ferrero Canada for their significant contribution to the massive clean-up effort required to restore the City's trails to their pre-flood condition."
A staff report outlining the details of the donation agreement will be presented to Brantford City Council at its Committee of the Whole—Operations and Administration meeting in June.
Founded as a family business in Alba, Italy in 1946, Ferrero is the third-largest company in the global chocolate confectionary market, with global sales of over $12 billion, distribution across more than 170 countries, and a workforce of more than 30,000 people across 55 countries.
Cover image: the Grand River in Brantford, Ontario. Credit: Balcer.