The Coca-Cola Company and its global bottling partners today announced they have met their goal to replenish (or balance) the equivalent amount of water used in their global sales volume back to nature and communities.
Based on this achievement, Coca-Cola is the first Fortune 500 company to publicly claim achieving such an aggressive water replenishment target.
The Coca-Cola system also announced progress against its water efficiency goal. The company and its bottling partners improved water use efficiency by 2.5 per cent from 2014 to 2015, adding to a cumulative 27 per cent improvement since 2004.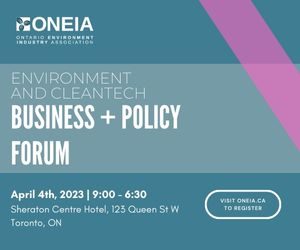 Based on a global water use assessment validated by LimnoTech and Deloitte, and conducted in association with The Nature Conservancy (TNC), the Coca-Cola system returned an estimated 191.9 billion liters of water to nature and communities in 2015 through community water projects, equaling the equivalent of 115 per cent of the water used in Coca-Cola's beverages last year.
"This achievement marks a moment of pride for Coca-Cola and our partners. A goal that started as aspiration in 2007 is today a reality and a global milestone we plan to maintain as our business grows," said Muhtar Kent, chairman and CEO, The Coca-Cola Company.
The Coca-Cola system has achieved its water replenishment goals through 248 community water partnership projects in 71 countries focused on safe water access, watershed protection and water for productive use.
In many cases, projects also provide access to sanitation and education, help improve local livelihoods, assist communities with adapting to climate change, improve water quality, enhance biodiversity, engage on policy and build awareness on water issues. The program aspects mentioned in the preceding sentence do not contribute to Coca-Cola's replenish volume.
Replenish performance is independently reviewed by LimnoTech and verified by Deloitte. The performance review was the subject of scientific technical peer review to verify its accuracy, and uses generally accepted scientific and technical methods.
Some replenish projects directly return water to the source used, while others are outside the watershed but are important to help meet the needs of local governments, communities, and partners where there is a pressing need.
Through this process, one of the factors Coca-Cola plants must examine is whether or not their use of water and discharge of water has the potential to negatively impact the ability of other community members to access a sufficient quantity and quality of water. If so, or if there are areas where water sources may still be unsustainable in some aspect, Coca-Cola's requirement then mandates that each plant develop and implement a Source Water Protection Plan.
Coca-Cola's replenishment strategy supports the company's overall water goal to safely return to communities and nature an amount of water equal to what is used in its beverages and their production. On the production side, the Coca-Cola system returned approximately 145.8 billion litres of water used in its manufacturing processes back to local watersheds near our bottling plants through treated wastewater in 2015.
"This is an important milestone in Coca-Cola's continued leadership on water stewardship and sets a standard for other water users to build from," said Carter Roberts, World Wildlife Fund (WWF) president and CEO.
In Canada, this work has led to watershed restoration work in places such as Tommy Thompson Park on the Leslie Street Spit. Toronto and Region Conservation Authority (TRCA) and Coca-Cola Canada announced plans in 2013 for the company to contribute $100,000, over five years, to restore an area once used for industrial waste disposal into a healthy nine-hectare coastal wetland.
Coca-Cola collaborates on replenish projects with governments, civil society and other members of the private sector. Some of the many organizations Coca-Cola partners with include Global Environment & Technology Foundation (GETF), Millennium Challenge Corporation, TNC, United Nations Development Programme (UNDP), UN-Habitat, United States Agency for International Development (USAID), WaterAid, Water and Sanitation for the Urban Poor (WSUP), Water for People, WWF, and World Vision.
To learn more about Coca-Cola's replenishment goal, visit: http://www.coca-colacompany.com/water-stewardship-replenish-report