The Manitoba government has appointed new chairpersons for the Public Utilities Board and the Manitoba Clean Environment Commission, with Robert T. Gabor, QC, as chairperson of the Public Utilities Board and Serge Scrafield as chairperson of the Manitoba Clean Environment Commission, Premier Brian Pallister announced.
"Our government is pleased to welcome these eminently talented individuals to the team that will be leading Manitoba forward," said Pallister.  "As our government aggressively pursues a balance of economic development, fiscal responsibility and environmental consciousness, these new chairs will bring new ideas and valuable knowledge to their new roles."
A Winnipeg lawyer, Gabor brings expertise in corporate and commercial areas of law as well as in matters related to technology commercialization and e-commerce, the premier noted.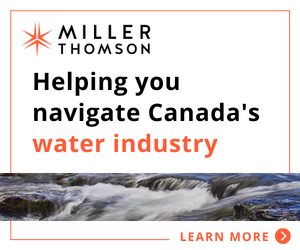 The Public Utilities Board regulates the rates charged by all water and sewer utilities outside Winnipeg as well as by Manitoba Hydro, MPI and gas and propane utilities in the province.
The premier noted that as a former assistant deputy minister with the province, Scrafield has extensive experience in municipal relations, and was responsible at various times for wildlife, forestry, crown lands, indigenous relations, environmental assessment and licensing.
The Clean Environment Commission is an arms-length agency of government that provides Manitobans with the opportunity to participate in a forum where they may offer advice and recommendations to government related to environmental assessments and approvals.
The premier thanked outgoing members Regis Gosselin and Terry Sargeant for their service to the Public Utilities Board and the Manitoba Clean Environment Commission, respectively.
The new board appointments are effective Sept. 6 (Gabor) and Sept. 8 (Scrafield).