Cenovus Energy Inc., the Calgary-based integrated oil company, is investing $2.5 million in Vancouver's Saltworks Technologies Inc. through its Environmental Opportunity Fund (EOF), which enables environmental innovations in energy and technology.
Saltworks has developed an energy efficient way to convert salt water into fresh water through desalination. The company's technology removes salt from seawater and underground saline (brackish) water by harnessing low-temperature heat provided by solar energy or waste heat from power generation, which reduces the amount of mechanical and/or electrical energy required. Potential applications for Saltworks' technology include processing water for industry, as well as producing drinking water for communities and irrigation water for agriculture.
"Cenovus's investment allows us to focus on delivering a robust product to the energy industry," said Ben Sparrow, CEO at Saltworks. "We've recently cut the ribbon on our factory and membrane manufacturing facility and we look forward to building low-energy plants for not only oil and gas applications, but customers around the world."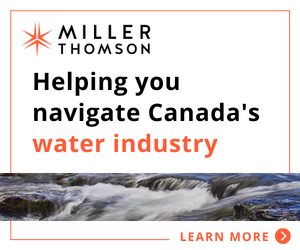 From 2003 to 2010, Cenovus committed approximately $16 million to the EOF. In 2011, Cenovus has budgeted $10 million to invest in projects to improve energy efficiency and mitigate environmental impacts of hydrocarbon production, as well as provide financial support to develop alternative and renewable energy sources.
Another $3.8 million from the EOF will go to General Fusion, a Burnaby-based company that is developing fusion technology where two atoms come into contact and bind together to release energy.