Over 10,000 companies, cities, states, and regions reported data on water security, climate change, and deforestation in 2020 through global environmental non-profit CDP. This is the highest number of environmental disclosures CDP has ever seen.
"We launched CDP two decades ago from a small basement office in the City of London, with the ambition of transforming capital markets to address the climate crisis," said Paul Simpson, chief executive officer of CDP.
"Environmental accountability was a nascent concept back then and ESG information was threadbare," noted Simpson. "Alongside a group of pioneering investors, we came up with the idea of leveraging shareholders' influence to push companies to disclose on their environmental impact."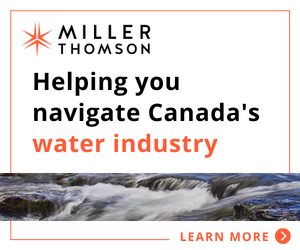 "I'm extremely proud of the central role CDP has played in mainstreaming environmental reporting over the years, with a critical mass of global companies now disclosing through our platform," added Simpson. "We have seen very strong momentum this year in corporate disclosure despite the extremely challenging year we have all had with COVID-19."
CDP reported increases in corporate disclosures across all three categories it covers: water security, climate change, and forests.
The rise in corporate disclosures is a response to requests for information from 515 investors with $106-trillion in assets and over 150 major purchasing organisations with over $4-trillion in buying power, including Airbus, Sainsburys, and Nike.
In addition, hundreds of cities, states, and regions have disclosed so far in 2020, with CDP's platform remaining open for these groups until the end of the year.
This record year of disclosures coincides with CDP's twenty-year anniversary. Founded in 2000 as the Carbon Disclosure Project, CDP pioneered environmental disclosure for capital markets. Since then, CDP's scope has grown dramatically.
From an initial focus on investors requesting climate disclosures from listed companies, CDP expanded to cover water security and deforestation. This helped it drive disclosure among a much broader group of stakeholders, including private companies and local governments.
"As we look ahead to 2030, I am acutely aware of the urgency with which we need to act, and unfortunately, the climate and ecological emergency remains," said Simpson. "We have a choice, and if every company, investor, city, and government becomes aware of the risks and prioritises taking action, we can create the sustainable future that we all want and need."