The Town of Coaldale, in partnership with Lethbridge County and the St. Mary River Irrigation District (SMRID), has received $2,269,564 from the governments of Canada and Alberta for Malloy Drain Stormwater Management project.
The federal government contributed $1,238,000 while the Province of Alberta provided $1,031,564. The total budget of the project is $3,095,000.
"Phase 2B of the Malloy Drain implementation project is, above all else, a strategic investment in critical infrastructure—a stormwater management project that protects property from overland flooding as well as the environment," said Kim Craig, mayor of the Town of Coaldale. "The key to this project's success is the longstanding working partnership between the Town of Coaldale, Lethbridge County, and SMRID, along with the fantastic support of the Province of Alberta and the Government of Canada."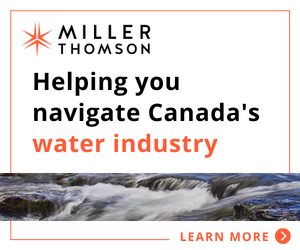 "The end result of this project will provide the broader region with security against overland flooding, and in a manner that is innovative, cost effective, and environmentally friendly," added Craig. "We would like to extend our sincere thanks to Minister Grant Hunter, the entire team at the Province of Alberta, and MP Rachael Harder for their collective work and project advocacy."
Phase 2B of the project has three main components:
Repurposing the decommissioned Town of Coaldale water reservoirs for stormwater storage.
Building a natural forebay for stormwater collection.
Installing a bio swale and pump to act as a natural filtration system to clean stormwater runoff as it moves into the new storage areas.
"This project is really quite amazing when you think about the scope and complexity of dealing with this much water," said Cameron Mills, manager of economic development for the Town of Coaldale. "In phase 2B alone we're talking about storage for 600,000-tonnes of water; this in and of itself is an impressive engineering feat."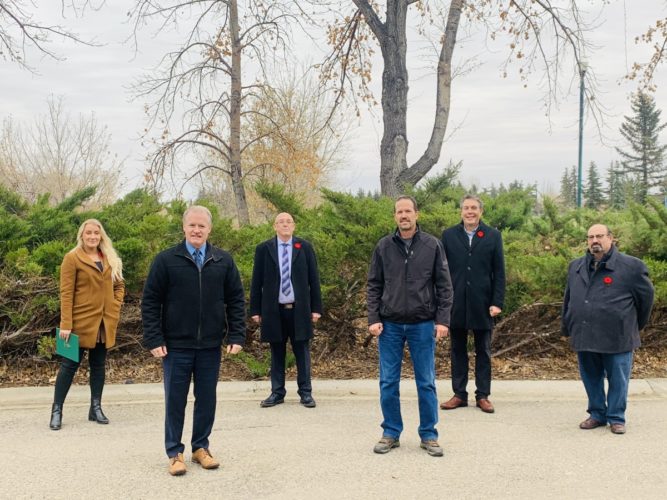 "When you add in the fact that we're also getting a lot of value for dollar from an investment standpoint by repurposing some older infrastructure, as well as developing natural features that will positively impact the regional environment, it's easy to see why all of the partners in this project are excited about moving forward with construction," noted Mills.
The Malloy Drain Stormwater Management project was initiated through a joint effort between Lethbridge County, SMRID, and the Town of Coaldale in an effort to address flood risk and stormwater capacity in the region as well as drought resiliency and water conservation. Phase 1 and 2A of the project were also partially funded both by the federal government and provincial government. The phases included upgrades to the Malloy Drain east of Highway 512 and the construction several major project components including:
A drainage channel west of Evergreen Estates.
A stormwater surge storage pond with wetland component south of Highway 3.
A pipeline across Highway 3 and the Canadian Pacific Rail tracks.
A new wetland facility north of Highway 3 known locally as the Malloy Ponds.
"We're so proud to be moving forward with this project, and the work we've done to forge a strong working partnership with Lethbridge County and the SMRID," said Mayor Kim Craig. "This project wouldn't have been possible without the support of the federal and provincial governments; we really appreciate their foresight and commitment to investing in this critical piece of regional infrastructure."